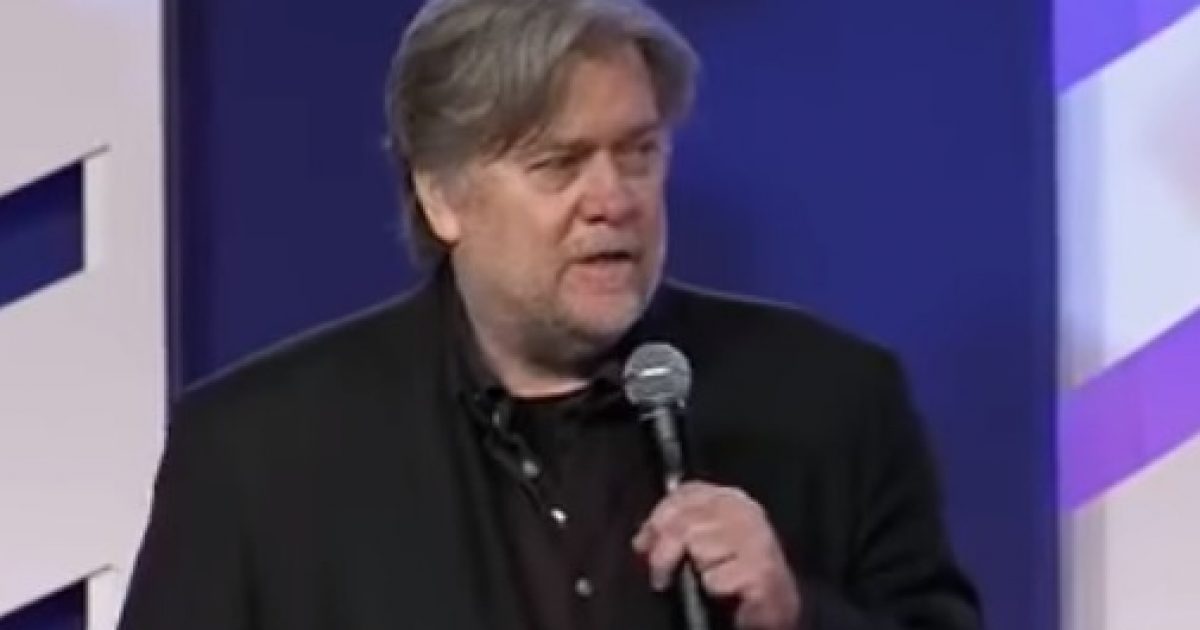 Steve Bannon has come a long way from being President Donald Trump's chief strategist. He even fell out of favor with President Trump for being a little too critical of the President. After leaving the Trump organization, Bannon worked hard and long against GOP incumbents. Trying to impose his own version of term limits, I guess. Now he is singing a different tune. To save President Trump from the Dems, hold your nose if you have to and vote for every Republican. Is this a real strategy? Read on for the answer.
As Written and Reported By Allahpundit for Hot Air:
When he said last month that "the anti-establishment thing is kind of a luxury we can't afford right now," I guess he meant it!
Trending: Did Hillary Clinton just joke that all Blacks look alike? (Video)
I don't know what's left of the Bannon populist revolution. He set out last year to primary every Republican incumbent on the ballot this fall (except Ted Cruz). In the course of trying to do that, he taught the party two lessons. One, from Alabama, is that even the safest of seats can be fumbled away by gambling on populist firebreathers. Two, from this Hannity clip below, is that populists will be willing to suck it up and vote for any ol' establishment garbage with a Republican label on it in the general election in the name of keeping Democrats out of power. If it's risky for the GOP to nominate populist candidates *and* there's no price to pay with populist voters if it refuses to do so, what incentive does the party have to nominate the sort of candidate that Bannon prefers?
take our poll - story continues below
Should Congress Remove Biden from Office?
Completing this poll grants you access to Great American Republic updates free of charge. You may opt out at anytime. You also agree to this site's Privacy Policy and Terms of Use.
Anyway. His pitch here, to turn out en masse in November to protect Trump from impeachment, is a shrewd one. On the merits it's silly, as there won't be anywhere near 67 votes in the Senate in favor of removing Trump next year unless Mueller finds a body in the trunk of the presidential limo. If anything, the Senate will be redder in 2019 than it is now. Keenly aware that impeachment's going nowhere in the other chamber, Pelosi will be reluctant to do it and risk a political backlash a la 1998, no matter how much it would flatter the leftist id. The real threat to Trump from a Democratic House isn't removal from office, it's oversight. But "Vote, or there'll be committee hearings!" isn't……
KEEP READING THERE IS EVEN MORE AT THE LINK BELOW:
Steve Bannon: You might have to vote for some RINOs this fall to save Trump from impeachment