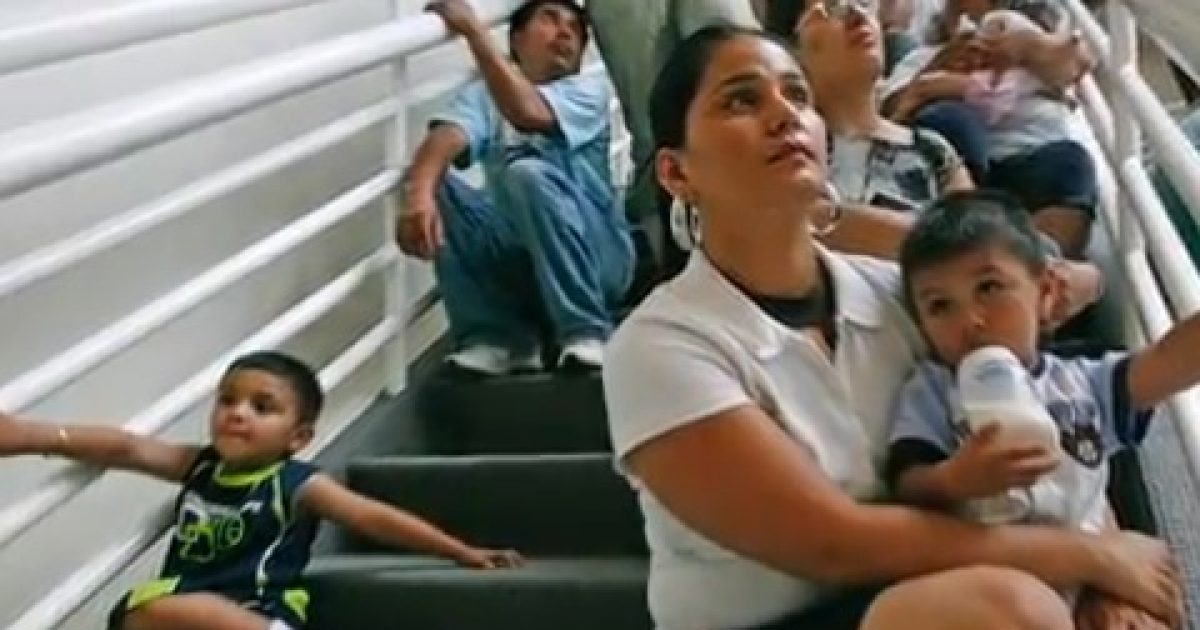 [VIDEO] In this video, you can learn about the support that the United States is providing to the immigrants within its borders. Some of these numbers are quite large and the finances are staggering. For some that are being supported, the reasons make a little bit of sense. To embrace the whole of the immigrant issue and not count the costs is a foolish endeavor. What you will also find interesting is the comparison of immigrants and citizens that are being supported. It appears that both take advantage of the system in similar numbers. Here is what we know.

As Written and Reported By Matt Vespa for Townhall:
This is the land of opportunity, and anyone who wants the come here can…legally. That's not the issue. For the Trump White House, it's been their stated position to shift our immigration policy toward allowing more high-skilled workers into this country.
Trending: Did Hillary Clinton just joke that all Blacks look alike? (Video)
As for the families of the low-skilled working immigration population in the country, 51 percent (76 percent counting immigrant-led households with children) are collecting some sort of check from our welfare services. Is that good? No. Does that mean we shut it all down? No. That figure comes from the Center for Immigration Studies, who noted the need for the immigration process to be more "selective." At the same time, there are a lot of American households with children that are also getting some form of government assistance  (via USA Today):
take our poll - story continues below

Should Congress Remove Biden from Office?

Completing this poll grants you access to Great American Republic updates free of charge. You may opt out at anytime. You also agree to this site's Privacy Policy and Terms of Use.

About 51% of immigrant-led households receive at least one kind of welfare benefit, including Medicaid, food stamps, school lunches and housing assistance, compared to 30% for native-led households, according to the report from the Center for Immigration Studies, a group that advocates for lower levels of immigration.

Those numbers increase for households with children, with 76% of immigrant-led households receiving welfare, compared to 52% for the native-born…..
KEEP READING BY CLICKING THE LINK DIRECTLY BELOW:
Wait–How Many Immigrants Are On Welfare Again? – Matt Vespa