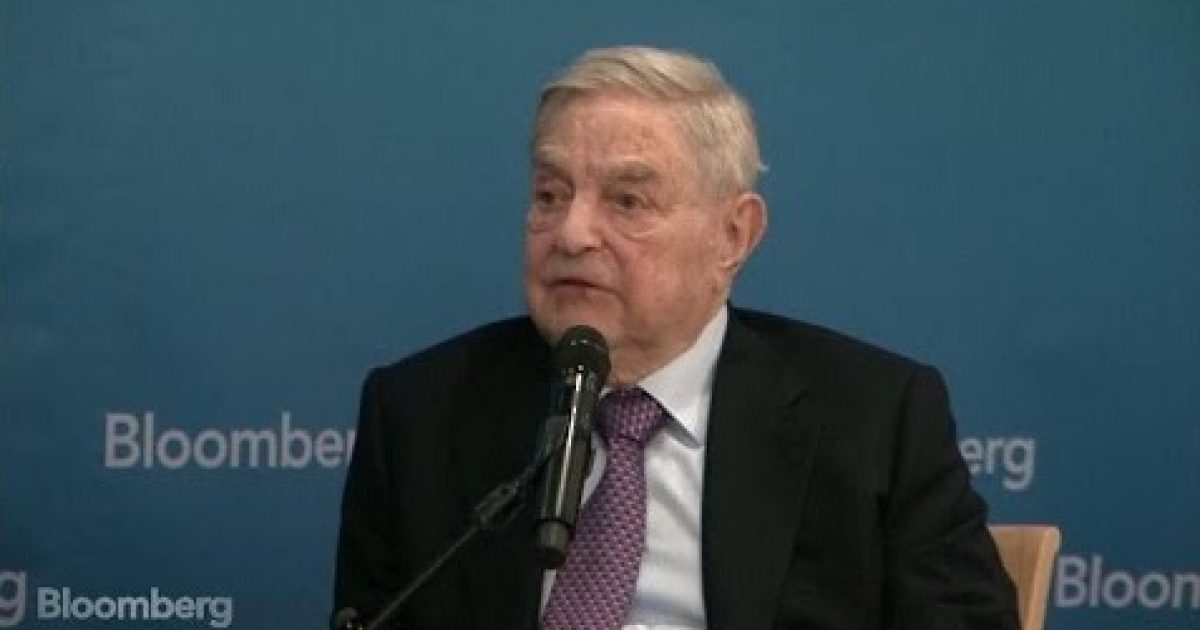 Billionaire George Soros has decided that he wants to buy the political outcomes in the State of Georgia. The open-borfers globalist just dropped $! Million into the coffers of the Democratic Party in Georgia. That will give the Dems a jump start on the campaign, where they all all excited about the candidacy of Stacy Abrams for governor of Georgia. The Republicans have not settled who their candidate will be. That will be settled in a run-off election next week. After that, this will be one very expensive Governor's race with a lot of outside interests piling on.
As Written and Reported by James Salazar for the Atlanta Journal and Constitution:
Thanks to a $1 million contribution from billionaire mega-donor George Soros, the Georgia Democratic Party began the second half of 2018 with three times as much money in the bank as the state's majority Republican Party, according to new campaign finance reports.
Trending: World Wide Web Founder Worried About the Growing Power Wielded by Google and Facebook
That's a turnaround from most recent gubernatorial election years, when the Georgia GOP had big money advantages.
take our poll - story continues below
Should Congress Remove Biden from Office?
Completing this poll grants you access to Great American Republic updates free of charge. You may opt out at anytime. You also agree to this site's Privacy Policy and Terms of Use.
That still might wind up being the case this fall because millions of dollars are expected to pour in from donors once the GOP selects its nominees for governor and lieutenant governor on July 24. And legislative and independent Republican political action committees have built up war chests in anticipation of the races as well.
But the $1 million Soros donation on June 27 is the second to a Democratic campaign cause this year by an out-of-state contributor: San Francisco investor Susan Sandler gave $1 million in March to a political action committee backing Democratic gubernatorial nominee Stacey Abrams.
She'd given $250,000 to the same PAC a few weeks earlier.
DuBose Porter, a former state lawmaker and chairman of the Georgia Democratic Party, said…….
KEEP READING THERE IS EVEN MORE AT THE LINK BELOW:
$1 million Soros gift gives Georgia Democrats money advantage