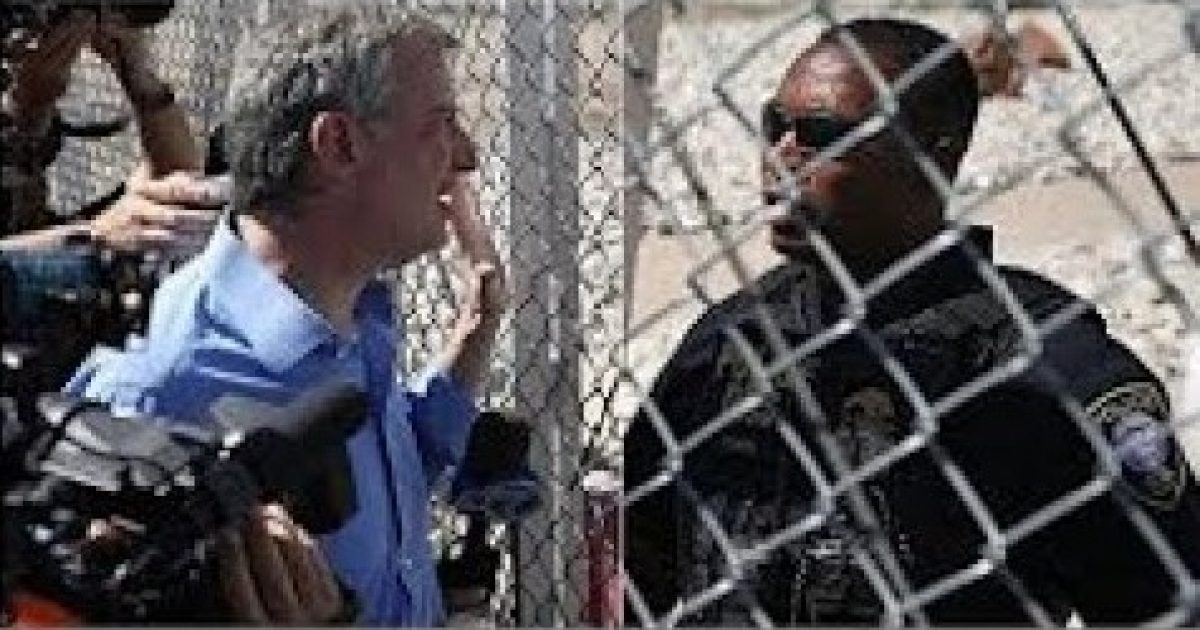 The Democrats, in their hurry to never let a good controversy go to waste, have been protesting at a tent city in Tornillo, Texas. This tent city is full of children. However, these minors are not in this tent city because the government separated them from their parents. This facility holds unaccompanied minors. These are minors that crossed the border on their own having separated from their parents before the border crossing. That probably does not matter to the liberal crowd. that just want photos ops and sound bites.
As Written and Reported By Joel B. Pollack for Breitbart: 
A tent city in Tornillo, Texas, that Democrats have been using as a site for protests against President Donald Trump's border policies turns out not to be housing children separated from their parents after all, according to the Austin American-Statesman.
The newspaper reports that the tent city houses unaccompanied minors, not children who crossed the border illegally with adults.
The American-Statesman reported Wednesday (emphasis added):
On Wednesday, President Donald Trump signed an executive order to end the separations — part of his administration's "zero tolerance" immigration policy — but it was unclear how his order might affect the tent city that has been erected at the border crossing. The site has become a hotbed of protesters in recent days as bipartisan pressure grew for Trump to halt the separations.

The border control facility at Tornillo has about 360 teenage immigrants who entered the country illegally, unaccompanied by adults. Federal officials are considering expanding the tent city's capacity to house as many as 4,000 children.
Democrats — including Beto O'Rourke, who is challenging Sen. Ted Cruz (R-TX) in the midterm elections — have marched on Tornillo as if it were housing children who were separated from their parents……..
KEEP READING THERE IS WAY MORE HERE:
Trending: World Wide Web Founder Worried About the Growing Power Wielded by Google and Facebook
Report: Democrats Have Been Protesting 'Wrong' Border Shelter | Breitbart
take our poll - story continues below
Should Congress Remove Biden from Office?
Completing this poll grants you access to Great American Republic updates free of charge. You may opt out at anytime. You also agree to this site's Privacy Policy and Terms of Use.