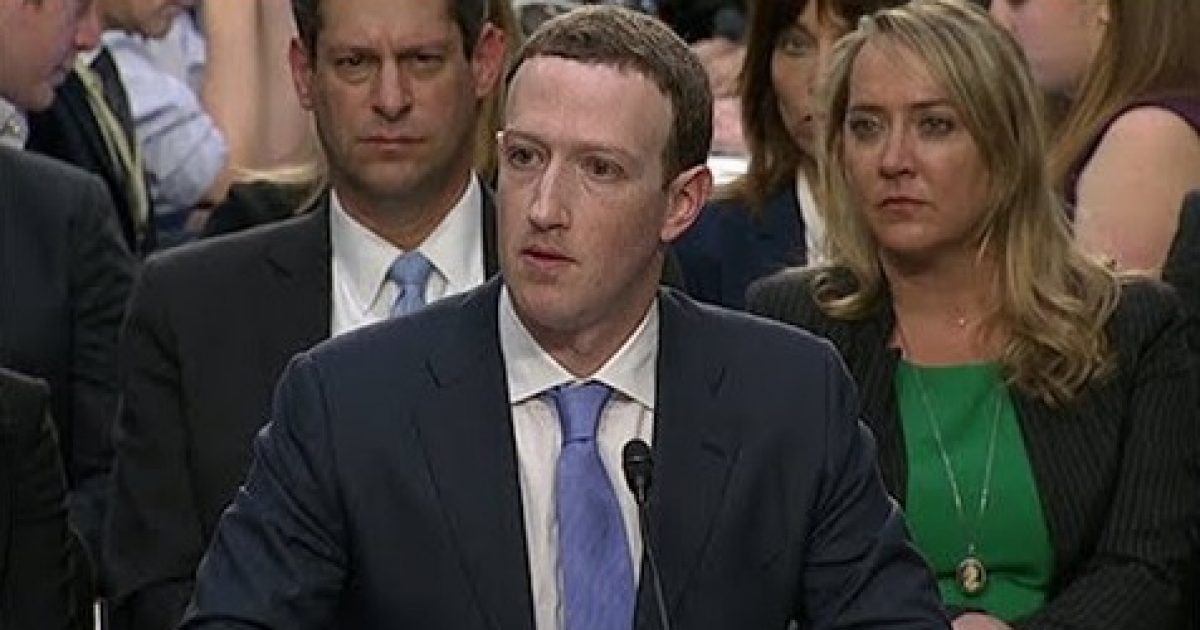 It seems that Facebook CEO Mark Zuckerberg may have finally written one algorithm too many for Wall Street to put up with. In his latest series of moves to adjust his giant social network, the impacts have been such that it affected the growth of Facebook. If you do not meet your growth predictions, you cannot meet your earnings predictions. When you fail at that, Wall Street will punish you every time. Look how expensive a lesson it was.
As Written and Reported By Matthew Hennessey for the New York Post:
This week Facebook CEO Mark Zuckerberg finally got the whack across the nose that many had hoped Congress would give him back in April.
Trending: Federal Judge Shocked Cheryl Mills Was Given Immunity
The social-media giant's stock price took a spectacular nose dive Thursday after the company forecast a slowdown in the rate of new user sign-ups. Analysts reckon Facebook's limp response to the European Union's recently enacted digital privacy laws also soured investors on its near-term financial future.
take our poll - story continues below
Should Congress Remove Biden from Office?
Completing this poll grants you access to Great American Republic updates free of charge. You may opt out at anytime. You also agree to this site's Privacy Policy and Terms of Use.
While Zuckerberg spent the first half of 2018 listening to but not really hearing complaints about how Facebook mishandles user data, it's a good bet he's listening now. All told, Thursday's trading vaporized $119 billion of the Menlo Park, Calif., company's market value. That's roughly the equivalent of the gross domestic product of Kuwait.
Public patience with Zuckerberg's often unconvincing — and at times duplicitous — statements about the heroic lengths Facebook goes to protect user data appears to have come to an end. A rolling tide of revelations this year about persistent privacy breaches has eviscerated Facebook's credibility on the issue. People have been logging off in droves.
Facebook has long claimed that its mission is to develop social infrastructure and — *gag* — build community. That no longer passes the giggle test. What they really want to…..
WAIT! THERE IS WAY MORE. KEEP READING AT THE LINK BELOW:
Wall Street finally taught Zuckerberg the lesson he deserved