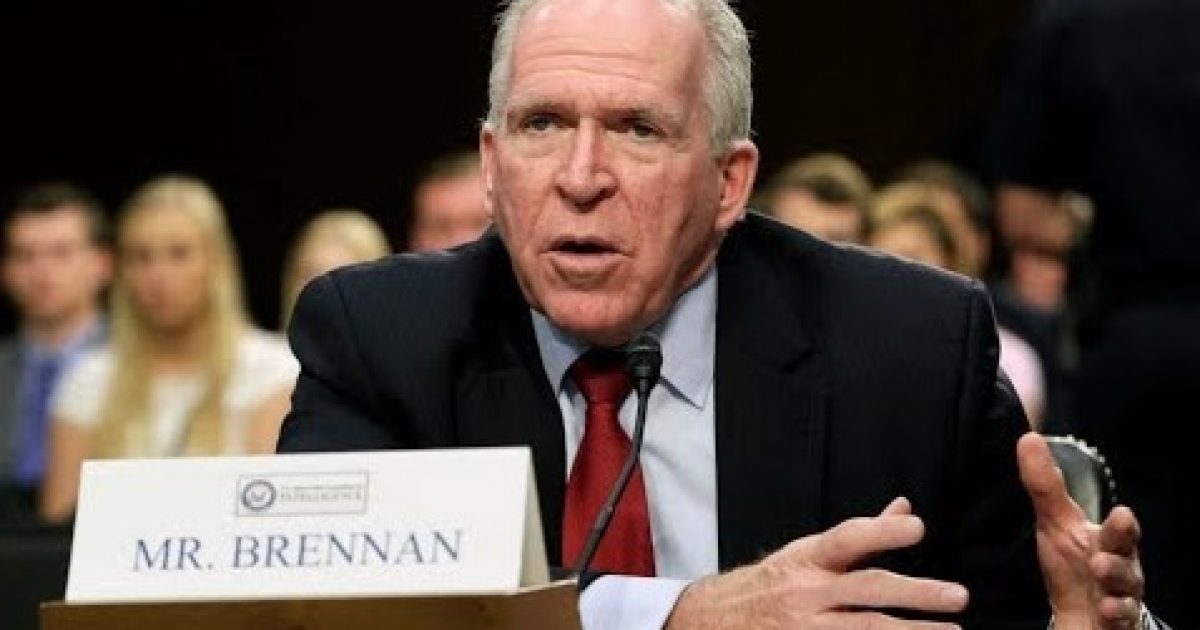 Former CIA Chief John Brennan recently went mad dog foaming at the mouth against President Donald Trump.That behavior is not going to go over well on either side of the political aisle. The reason Brennan's statement is getting so much attention is that it destroys the nonpolitical reputation of the intelligence community. His tweet revealed a political bias that is NOT appropriate for the office that he held. Here is what is being said about all that.
As Written and Reported By Elizabeth Llorente for Fox News:
Former CIA director John Brennan raised eyebrows this week when he went on national television and suggested the Russians "may have something" on President Trump.
Brennan, who led the CIA during the Obama administration, later conceded to The New York Times that he actually had no knowledge to back the claim.
To critics, this was yet another example of increasingly hostile and partisan behavior toward Trump from the former leader of an agency that considers itself above partisanship.
"For John Brennan, the most recent former CIA director, to come forward and insinuate — on national TV — that a sitting president is the subject of blackmail by a foreign adversary is outrageous," Buck Sexton, a former CIA officer, said in an interview.
"There used to be a day when intelligence officials, whether they were in office or out of office, would not spew innuendo like that, especially such grave charges," Wall Street Journal writer Kim Strassel said on Fox News' "Ingraham Angle."
Brennan, who is now an analyst for NBC News and MSNBC, has not shied away from expressing his extreme distaste for Trump. But critics argue he is going farther than others who have led the spy agency…..
KEEP READING THERE IS WAY MORE HERE:
Trending: CNN Panel Bashes Hillary Clinton?
Ex-CIA chief John Brennan's 'unhinged,' partisan attacks on Trump raise eyebrows | Fox News