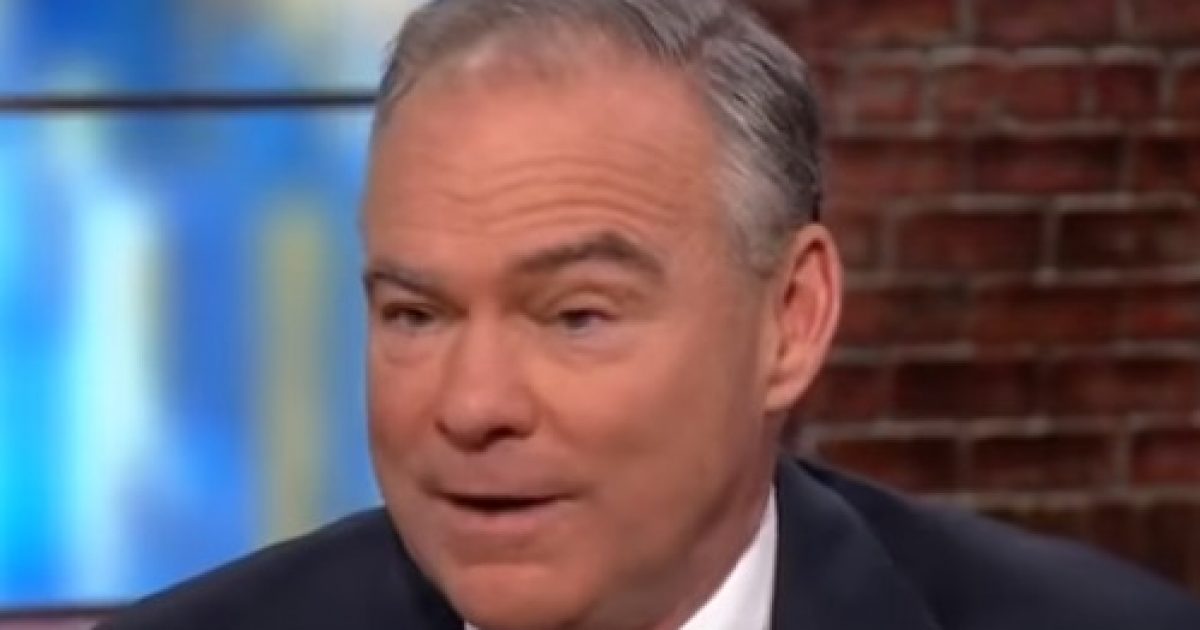 Sometimes. as in this case with Tim Kaine, the actual truth gets blurted out. When quizzed about the Weinstein money that the Clinton campaign received, he delivered his version of "What difference at this point does it make?" I guess he could have said what money. What is really telling here is the attitude. There is nothing to see here so just move along. Watch the video and see what you think.

As Written By Guy Benson for Townhall:
At long last, and under mounting pressure, Hillary Clinton released a terse statement yesterday (through a spokesperson, bravely) condemning serial sexual harasser Harvey Weinstein, from whom she's accepted substantial political contributions over the years.  Her former Vice Presidential running mate — fresh off of embarrassingly manglingfactual information regarding the Las Vegas shooting and guns — was asked on CNN whether the Clinton campaign would return Weinstein's money.  As in, actually return it, as opposed to pulling a pitiful DNC-style stunt.  Sen. Tim Kaine responded by suggesting that the question isn't valid or relevant anymore because the election is over:
Trending: Why the New Strzok-Page Texts Should Scare You

CAMEROTA: He [Weinstein] gave I think $39,000 to yours and Hillary Clinton's 2016 election effort. Should that money be given back?

take our poll - story continues below

Should Congress Remove Biden from Office?

Completing this poll grants you access to Great American Republic updates free of charge. You may opt out at anytime. You also agree to this site's Privacy Policy and Terms of Use.

KAINE: Well, the campaign is over. So here is what's happening. You have to call out bad behavior…

CAMEROTA: But you're saying that money for your campaign has been spent? It can't be given back?

KAINE: It's over. Yeah, it's over.
Another glaring mistake.  The Republican Party, whose chairwoman has been performing intellectual gymnastics to wriggle out of inevitable Trump comparisons, is highlighting the fact that Clinton's campaign entity still has nearly $1 million in its 'cash on hand' coffers.  Weinstein helped bundle six figures for Hillary Clinton last year.  Is she prepared to relinquish that contaminated money?  And will Ronan Farrow's harrowing expose in The New Yorker (to which we alluded last evening) make this story even less tenable for people who are trying to duck the controversy by waiting it out?  Farrow has called out Hollywood's silence over the sexual allegations against his father, Woody Allen, and now he's blown the lid off of even more disturbing accusations about …….
THERE IS MORE HERE:
Oops: Asked About Returning Weinstein Cash, Hillary's Running Mate Butchers the Facts – Guy Benson