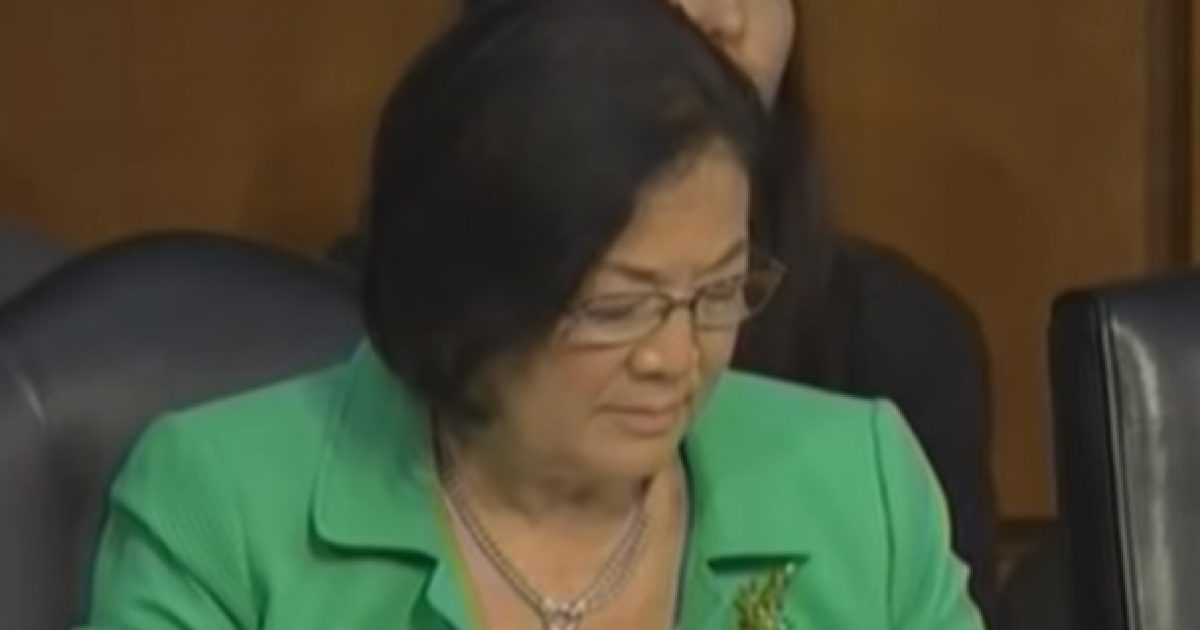 [VIDEO] In this House hearing, you will hear and see Senator Mazie Hirono reveal that she is confused over various immigration laws. That fact is basically the only thing that she got correct while questioning ICE Executive Associate Director Matthew Albence at a Senate Judiciary Committee hearing. You would expect a Judiciary Committee member would be familiar enough with immigration law before asking questions about it. All she really exposed was her lack of knowledge in the immigration situation. You will also note that in her mind, President Donald Trump was and is responsible for the crisis at the border.
As Written and Reported By Joshua Caplan for Breitbart:
take our poll - story continues below
Completing this poll grants you access to Great American Republic updates free of charge. You may opt out at anytime. You also agree to this site's Privacy Policy and Terms of Use.
Trending: Why Did NBC News Knowingly Sit On This Important Kavanaugh Detail?
Transcript is as follows:
HIRONO: Mr. Albence, would you send your children to FRCs?

ALBENCE: Again, I think we're missing the point. These individuals are there because they have broken a law. There has to be a process —

HIRONO: They have broken a law but only as deemed so by the president with his —

ALBENCE: No ma'am. They are there for violation of Title 8 of the U.S. Nationality Act — Okay? — U.S.C. 1325. That's illegal entry is both a criminal and civil violation. They are in those FRCs pending the outcome of that civil immigration process. They have broken the law.

HIRONO: Well, these are mainly — my understanding is that under zero-tolerance, these are no longer civil proceedings, but in fact were criminal proceedings.

ALBENCE: They were criminal proceedings when the Border Patrol prosecuted them. But at the conclusion of that process, once the individual came into ICE custody, they would go through administrative proceedings.

HIRONO: I'm confused.

ALBENCE: The criminal proceeding is the individual being prosecuted for the criminal violation of improper entry.
KEEP READING THERE IS EVEN MORE ON THIS STORY AT THE LINK BELOW:
Sen. Mazie Hirono Thinks Trump Made Law Criminalizing Illegal Immigration