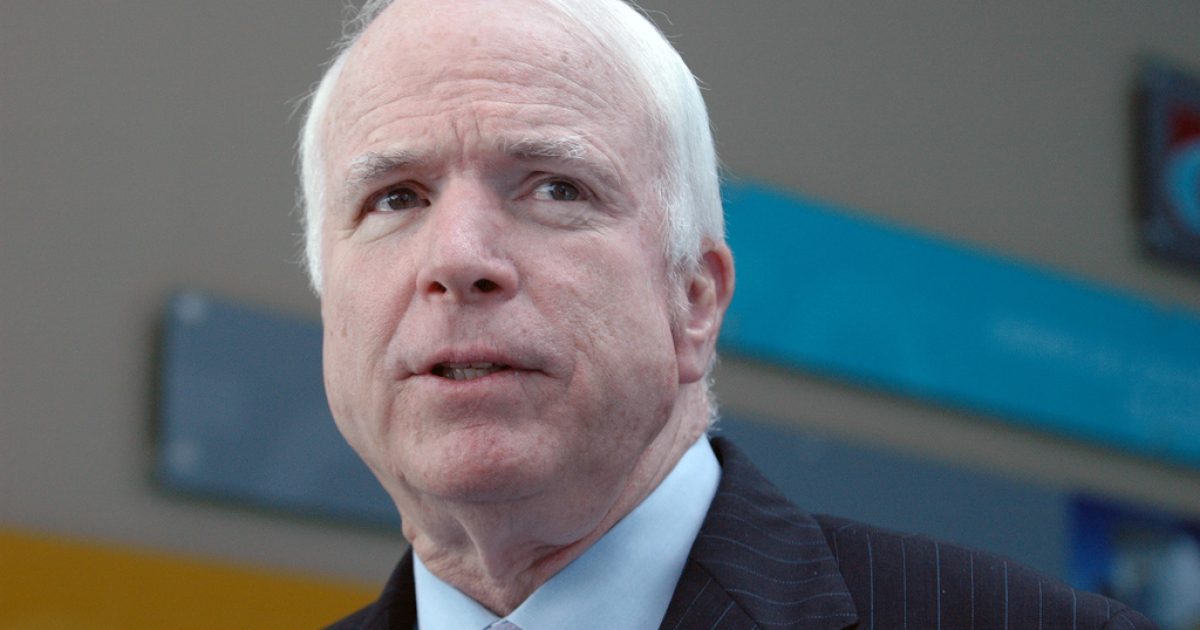 The story is out there now that Senator John McCain was being urged to 'Confront' Trump over the Steele dossier. The goal was to shame the newly elected President into resigning. That indicates that the Senator was misled into believing that the Russian dossier was real and truthful. What is extremely interesting in this article is the Senator's involvement in getting a copy of the dossier. That was not apparent in his explanations of how he obtained a copy. It sounded like it was forced on the Senator. That is not what is revealed in this article.
As Written and Reported By Aaron Klein for Breitbart: 
An extensive New Yorker profile cites a former national-security official claiming that a longtime associate of John McCain sent by the Arizona senator to obtain the infamous anti-Trump dossier hatched a plan whereby McCain would use the document to confront President Donald Trump and get him to resign.
David J. Kramer, a former State Department official and close McCain associate, received a copy of the largely-discredited dossier directly from Fusion GPS after McCain expressed interest in the document, the Washington Post previously reported. McCain then reportedly passed the dossier directly to FBI Director James Comey.
In the magazine profile, released this week and titled, "Christopher Steele, the Man Behind the Trump Dossier," the New Yorker reported on Kramer's alleged plan for McCain to use the dossier to compel Trump to step down following his 2016 presidential victory.  An attorney for Kramer denied there was such a plan.
New Yorker staff writer Jane Mayer reports:
The week before Thanksgiving, Wood briefed McCain at the Halifax International Security Forum. McCain was deeply concerned. He asked a former aide, David Kramer, to go to England to meet Steele. Kramer, a Russia expert who had served at the State Department, went over the dossier with Steele for hours.

After Kramer promised to share the document only with McCain, Steele arranged for….
THERE IS WAY MORE HERE KEEP READING:
Trending: General Mattis Blasts The Press! [Video]
Shock Claim: John McCain Associate Wanted Senator to 'Confront' Trump with 'Pee' Dossier, Make Him Resign | Breitbart
take our poll - story continues below
Should Congress Remove Biden from Office?
Completing this poll grants you access to Great American Republic updates free of charge. You may opt out at anytime. You also agree to this site's Privacy Policy and Terms of Use.