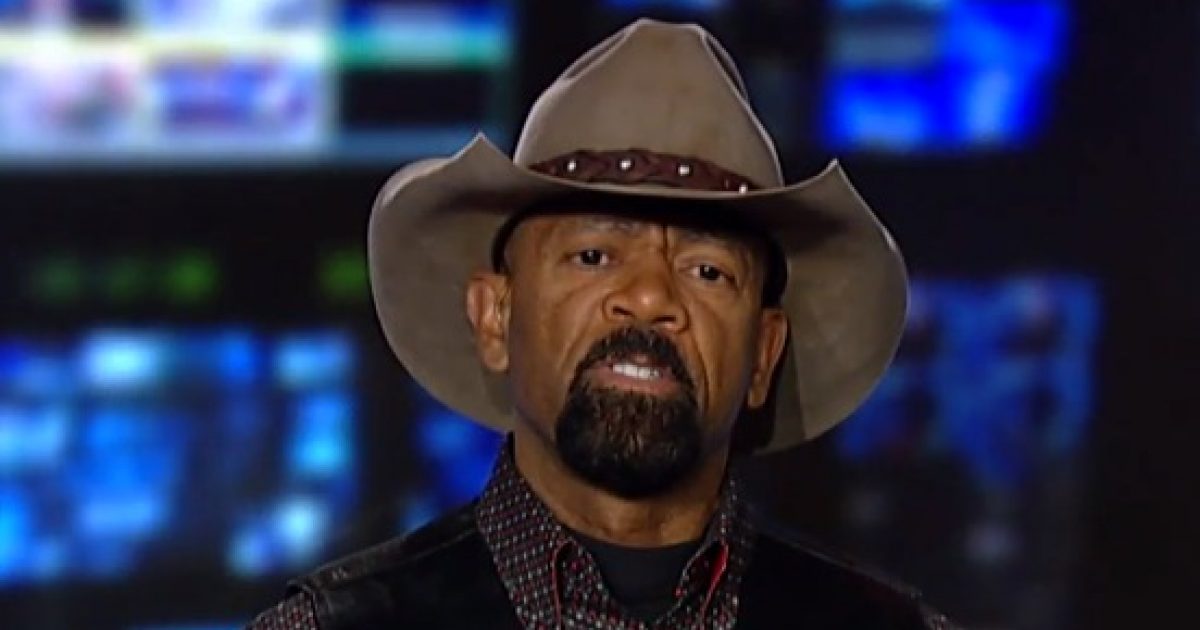 After the not guilty verdict for Kate Steinle's killer,  Jose Ines Garcia Zarate, Former Milwaukee County, Wis. Sheriff David Clarke let it be known that he has had enough. He has seen the repeat offenders that keep crossing our southern border and repeatedly committing crimes against our citizens. He wants the wall built and he wants it built now. Here is what he just said.
As Written, Reported By and Seen First on Fox News:
Former Milwaukee County, Wis. Sheriff David Clarke said that unless the border wall is built, illegal immigrant felons will continue to return to the United States.
Trending: Failed Presidential Candidate Hillary Clinton May Have Just Found a "New Job"
Clarke ripped the recidivism rate of illegal immigrants who have been arrested on serious charges.
take our poll - story continues below
Is Biden's Vaccine Mandate Unconstitutional?
Completing this poll grants you access to Great American Republic updates free of charge. You may opt out at anytime. You also agree to this site's Privacy Policy and Terms of Use.
"You had a segment earlier where a guy was deported 20 times and returned," he said. "Our border is not sealed like President Trump wants [and] these guys are just going to keep coming back."
On @ffweekend, @SheriffClarke slammed the not guilty verdict for Jose Ines Garcia Zarate, the illegal immigrant who shot and killed Kate Steinle. https://t.co/u6pehapdKh pic.twitter.com/7ZNwfmzyYj

— Fox News (@FoxNews) December 2, 2017
Clarke said Jose Zarate, the accused killer of Kate Steinle who was acquitted of murder and manslaughter charges this week, was exonerated because….
THERE'S MORE HERE KEEP READING: