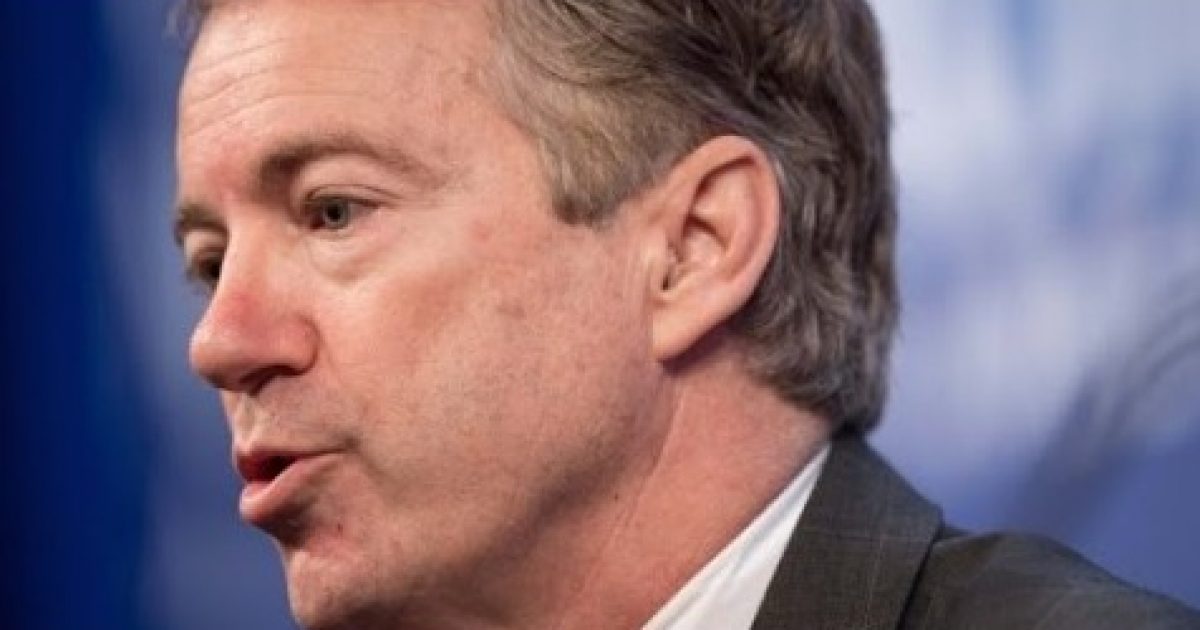 Senator Rand Paul has gone on record as telling the Democratic Party that if this keeps up, someone is going to get killed. The Senator has already had two first-hand experiences at the hands of violent members of the resistance. So far, as he points out, there have been no prominent Democrats taking a stand against the lefts sub-human view of Republicans. Hillary Clinton just went on record as saying that the Democrats must be uncivil to Republicans until the Democrats are back in power. That sounds violent to me.
As Written and Reported By John Sexton for Hot Air:
Allahpundit mentioned this earlier but it's something I've been thinking about writing about for at least a week so I'm going to focus on it here as well. Fox News reports Sen. Rand Paul made the statement today on a radio show today:
Trending: Federal Judge Shocked Cheryl Mills Was Given Immunity

"I fear that there's going to be an assassination," Paul told a Kentucky radio show. "I really worry that somebody is going to be killed, and that those who are ratcheting up the conversation … they have to realize they bear some responsibility if this elevates to violence."…

take our poll - story continues below

Should Congress Remove Biden from Office?

Completing this poll grants you access to Great American Republic updates free of charge. You may opt out at anytime. You also agree to this site's Privacy Policy and Terms of Use.

"When people like Cory Booker say get up in their face … What he doesn't realize is that for every 1,000 persons who want to get up in your face, one of them is going to be unstable enough to commit violence," Paul said…

"When I was at the ballfield and Steve Scalise was nearly killed, the guy shooting up the ballfield, and shooting I think five or six people, he was yelling, 'This is for health care,'" Paul told host Leland Conway on Tuesday. "When I was attacked in my yard and had six of my ribs broken, and pneumonia, lung contusion, all that — these are people that are unstable, we don't want to encourage them."
Sen. Paul is in a unique position to talk about this topic because he's….
THERE IS MORE! KEEP READING AT THE LINK BELOW:
Rand Paul: If Democrats keep this up 'somebody is going to be killed'