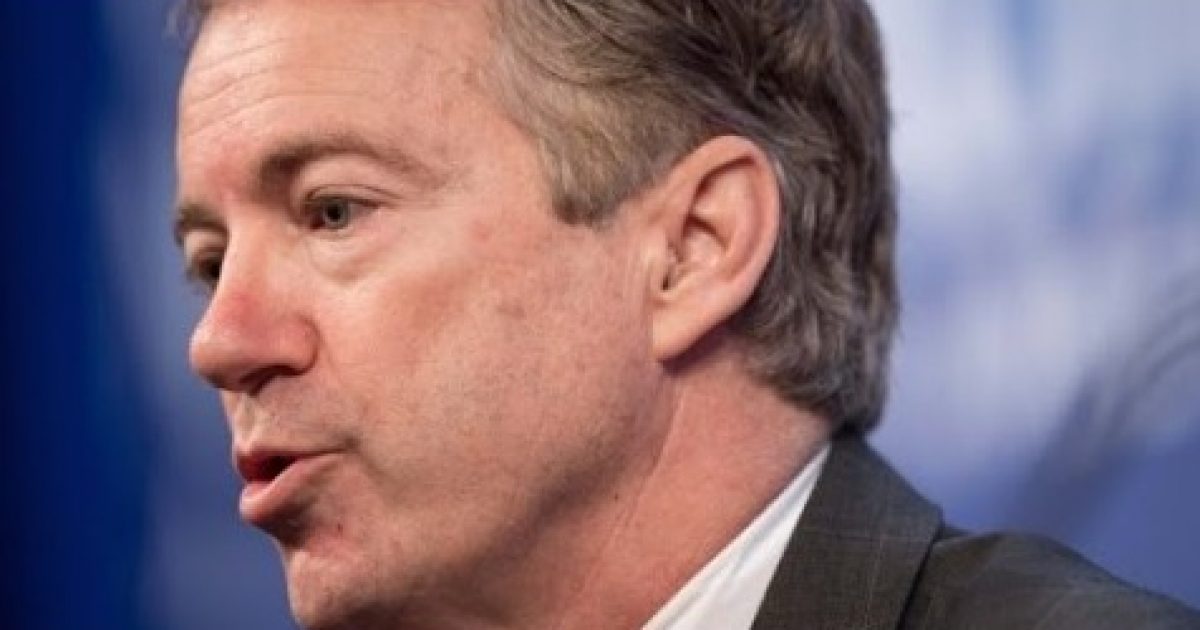 It is obvious that Rand Paul sees Lindsey Graham as a loose cannon when it comes to international events. In an interview with Wolf Blitzer on CNN, Rand Paul laid into Graham over what he said should be done of the talks between the President and Kim Jong Un were to fail. Paul categorized Graham as naive in his understanding of world events. Apparently, he sees Graham as a war-monger. Do you think that Senator Graham is a bit too aggressive?
As Written and Reported By Carlos Garcia for The Blaze:
Senator Rand Paul (R-Ky.) slammed his colleague Sen. Lindsey Graham (R-S.C.) and called him a 'danger to the country' because of his comments against North Korea if the peace talks with President Trump fail.

Here's what Paul said
Paul was speaking to CNN's Wolf Blitzer Monday when he heavily criticized Graham's recent comments about North Korea.
"Senator Lindsey Graham, your colleague, he wants an authorization for the use of military force in case the talks fail," Paul said. "Do you think that President Trump has taken military force off the table and would you vote for such an authorization for the use of military force?"
"Absolutely not," Paul said forcefully, "Lindsey Graham is a danger to the country by even proposing ideas like authorizing war with North Korea, my goodness."
"So, that should be something that should be seen as naive," he added, "and seen as something that really serious people shouldn't even be discussing."

"War is always the answer"
"You're calling a fellow Republican Senator a danger to the country?" Wolf responded, "I want you to elaborate."
"Well if you've watched over time" Paul responded, "I think what you've seen from ……..
KEEP READING THERE IS EVEN MORE HERE:
Trending: Damning New Evidence "Appears"
Rand Paul slams Lindsey Graham as a 'danger to the country' after he said this | TheBlaze
take our poll - story continues below
Should Congress Remove Biden from Office?
Completing this poll grants you access to Great American Republic updates free of charge. You may opt out at anytime. You also agree to this site's Privacy Policy and Terms of Use.