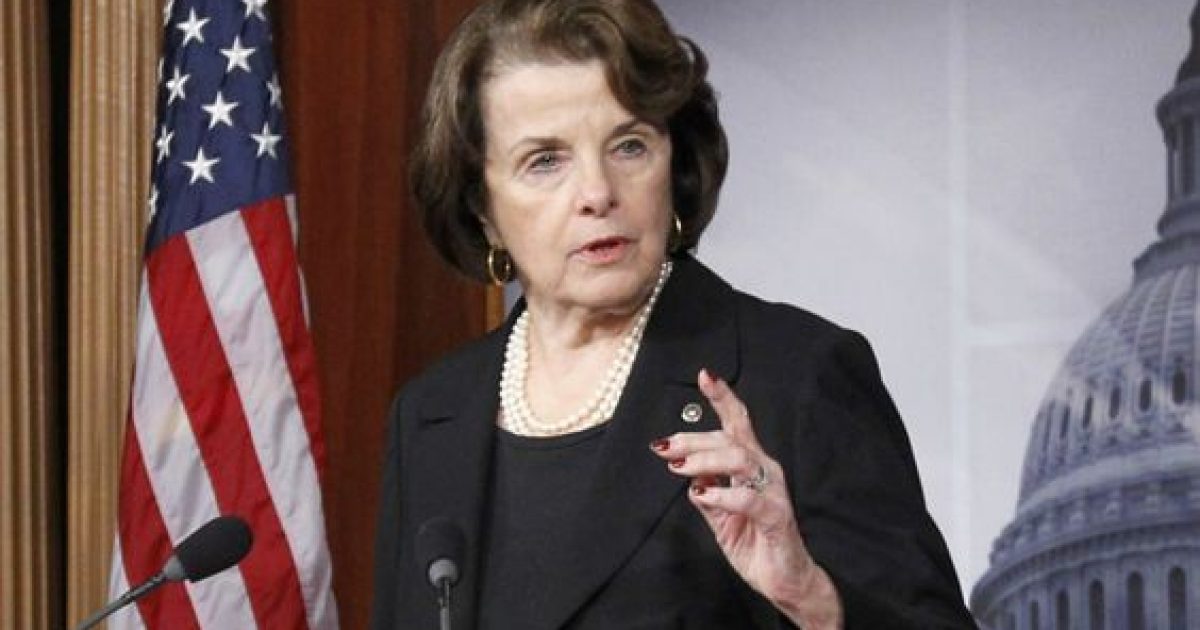 Senator Dianne Feinstein has been in the Senate since 1992. That makes 25 years in the Senate to date. She just announced that she will be seeking re-election next year. There are groups in California that reacted with an "Oh no, you didn't!' It seems that there is some stiff resistance building among the left side of the left. The Feinstein cakewalk may be some hard slogging through the swamp this time. Look who the opposition is.
As Written By Jazz Shaw for Hot Air:
When senior California Senator Dianne Feinstein announced that she would run for yet another term in the upper chamber there were at least some in her party who were surprised. One issue, while not disqualifying, was her age. At 84 Feinstein isn't the oldest person to ever serve in the Senate (that was Strom Thurmond, who made it to 100), but she would be 92 a the conclusion of the next term. But more to the point is the perception that the party has moved significantly to the left and has possibly left her behind.
Trending: World Wide Web Founder Worried About the Growing Power Wielded by Google and Facebook
Showing absolutely no respect for their elders, the young, SJW branch of the party was quick to pounce as soon as she announced. With a rebel attitude reminiscent of the Tea Party in 2010, calls for a primary challenge came from elected officials in her own state delegation within hours. (Politico)
take our poll - story continues below

Should Congress Remove Biden from Office?

Completing this poll grants you access to Great American Republic updates free of charge. You may opt out at anytime. You also agree to this site's Privacy Policy and Terms of Use.

Feinstein, a centrist Democrat, is the next target. Hours after she announced her reelection campaign Monday, Silicon Valley-based freshman Rep. Ro Khanna said he had urged fellow California Rep. Barbara Lee and former Secretary of Labor Robert Reich to challenge Feinstein.

Khanna told POLITICO that the senator does not represent progressive values on issues including privacy, foreign policy and technology innovation, saying "She was totally out of touch when the whole debate happened on encryption,'' when Apple and law enforcement battled over phone data in the wake of the San Bernardino massacre.

Khanna, who backed Sanders in the Democratic presidential primary last year, also criticized Feinstein's skeptical view of single-payer health care, a favorite cause of the…….
THERE IS MORE HERE KEEP READING: