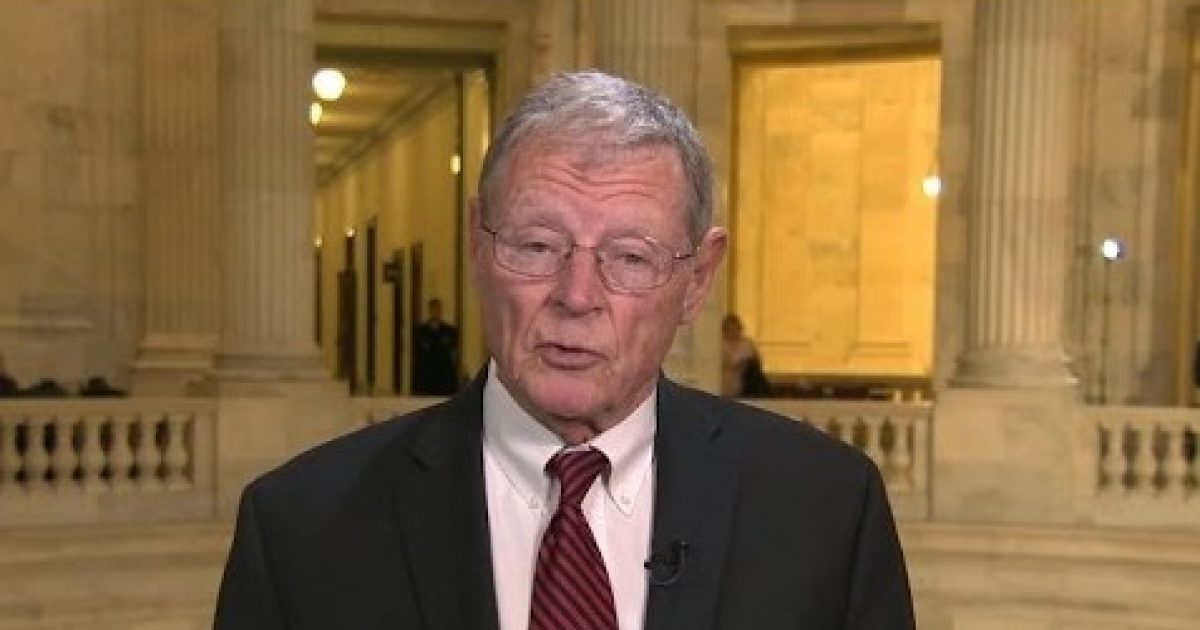 Senator John McCain, the chair of the Senate Armed Services Committee has been at his job in this position for a long time. As a retired Navy officer, it is easy to see where his passion might lay. Due to his current fight and rehabilitation from cancer, he has been absent from his post this year. That being said, Oklahoma Senator James Inhofe reports that that fact has not kept him from being an active committee leader. Here is what Mr. Inhofe has to say.
As Written and Reported By Joe Gould and Leo Shane III for Defense One:
WASHINGTON — Oklahoma Sen. James Inhofe, the No. 2 Republican on the Senate Armed Services Committee, wants to make it clear he's still just the No. 2 Republican on the Senate Armed Services Committee.
He may be the one running the panel's hearings and answering reporters' questions. But, Inhofe said, committee Chairman John McCain is still in charge.
"Yes, I'm chairing the meetings, but we're chairing the meetings consistent with what John feels we should be doing," Inhofe said an interview for C-SPAN's Newsmakers this week. "In fact, actually deciding on what hearings we're having, that's a decision that's coming out of the chairman, which is John McCain.
"He's calling the shots and I'm showing up."
The 81-year-old McCain, the most influential voice on defense issues on Capitol Hill for the Republican party, hasn't been in Washington, D.C. yet this year. Instead, the six-term senator has been home in Arizona since mid-December, undergoing treatment for a deadly form of brain cancer.
In McCain's absence, Inhofe — chairman of the Readiness Subcommittee and the former ranking member of the committee — has presided over three full committee hearings. During Thursday's "Global Challenges and U.S. National Security Strategy" hearing, he read McCain's opening statement and handled the absent chairman's job of overseeing the questioning of witnesses……
THERE IS WAY MORE HERE KEEP READING: