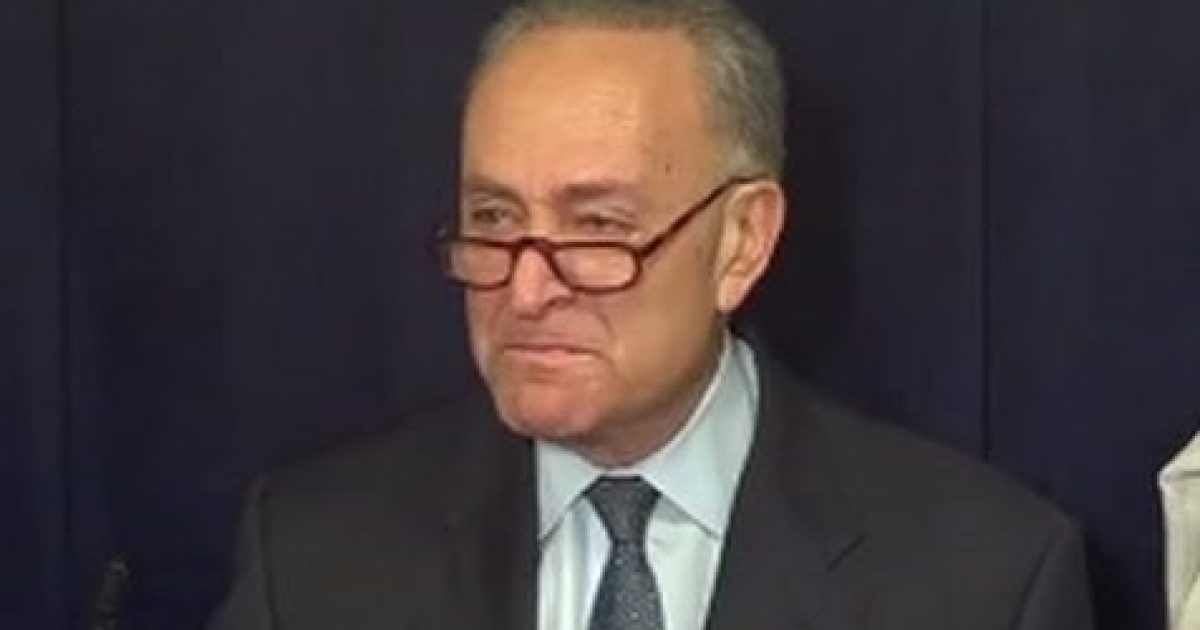 It is amazing to see Senator Chuck Schumer under fire from both sides of the political spectrum. Just like in the "The Charge of the Light Brigade," the Senator now has cannons to the Right of him and cannons to the Left of him.
Senator Schumer is the one who tied the government funding bill to immigration and DACA. He is the one who turned the contest into identity politics. He thought he had the moral high ground. That did not happen and it became his shutdown. 
As Written and Reported By Elana Schor for POLITICO:
Trending: Ethics Complaints Filed In The Senate Against Kamala Harris and Elizabeth Warren
Liberal activists are furious with Democratic senators after most of them agreed to reopen the federal government without a firm path to shielding young immigrants from deportation.
take our poll - story continues below
Completing this poll grants you access to Great American Republic updates free of charge. You may opt out at anytime. You also agree to this site's Privacy Policy and Terms of Use.
As the third day of the shutdown dawned, liberal advocates and immigration groups fired off a joint statement blasting as "unacceptable" Senate Majority Leader Mitch McConnell's (R-Ky.) offer to merely hold a vote on immigration — with no promises for action from the House or White House — in exchange for Democratic votes to reopen the government. But three hours later, Democratic senators agreed to just those terms — sparking anger on the left.
"Millions of people flooded the streets of every major American city to stand up to Trump this weekend," tweetedLeah Greenberg, the co-executive director of the influential activist network Indivisible. "Your constituents want you to fight. How can you possibly not understand that?"
Senate Minority Leader Chuck Schumer on Monday argued Democrats secured critical assurance for Dreamers, who are at risk for deportation as soon as March after President Donald Trump's decision to end the Deferred Action for Childhood Arrivals program.
"We have a way to address the fate of the Dreamers, starting right now instead of …….
KEEP READING THERE IS MORE HERE: