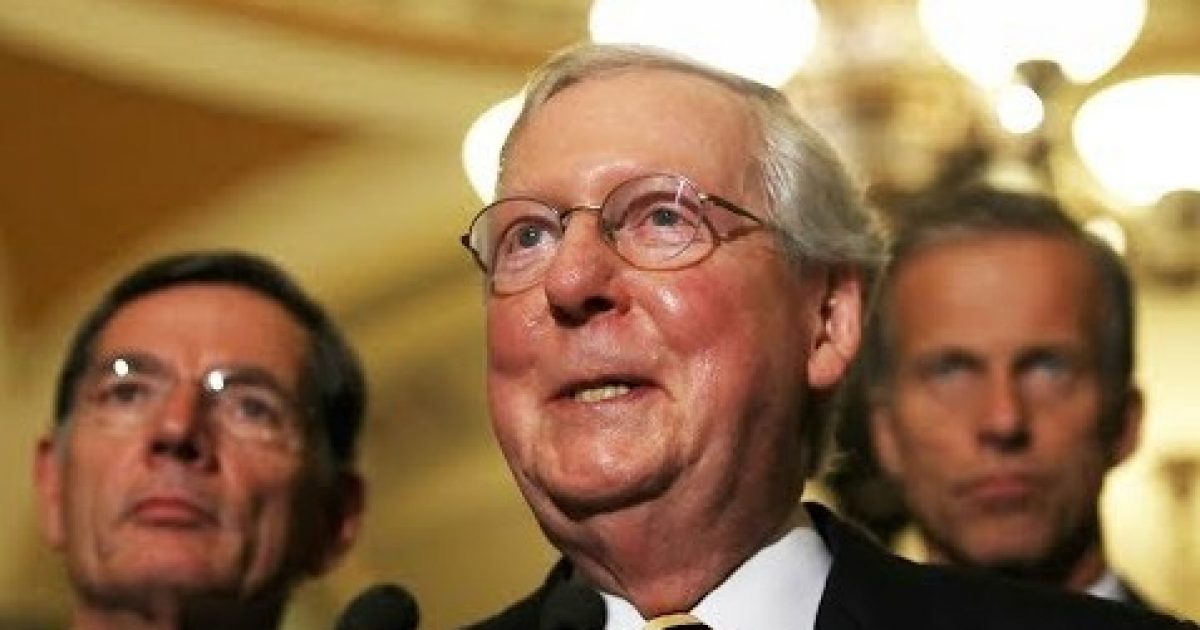 Senate Majority Leader Mitch McConnell is singing like that Worried Man in that old Kingston Trio song. Those were the days of great songs. But I digress. The Majority Leader is worried that President Donald Trump is talking about tariffs on steel and aluminum. Sometimes actions have unintended consequences and that is what Mitch and the House Speaker Paul Ryan are worried about. There are already signs that the President may be using that threat as a bargaining tool with other trade agreements. It is too early to panic. Let's see where the President is going with this.
Written and Reported By Sean Moran for Breitbart:
Senate Majority Leader Mitch McConnell (R-KY) told reporters on Tuesday that he remains worried that Trump's proposed tariffs on steel and aluminum could "metastasize" into a trade war.
McConnell told reporters on Tuesday, "There is a lot of concern among Republican senators that this could sort of metastasize into sort of a larger trade war, and many of our members are discussing with the administration just how broad, how sweeping this might be."
McConnell joined Ryan, who also expressed worry about Trump's tariffs.
Ryan said during a press briefing on Tuesday:
What we're encouraging the administration to do is to focus on what is clearly a legitimate problem and to be more surgical in its approach so that we can go after the true abusers without creating any kind of unintended consequences or collateral damage.
Speaker Ryan's press secretary, AshLee Strong, said in a statement, "We are extremely worried about the consequences of a trade war and are urging the White House to not advance with this plan. The new tax reform law has boosted the economy and we certainly don't want to jeopardize those gains."
Ryan was also an ardent supporter of the Trans-Pacific Partnership, which President …..
KEEP READING THERE IS EVEN MORE HERE:
Trending: Why the New Strzok-Page Texts Should Scare You
Mitch McConnell Worried Trump's Tariffs Could 'Metastasize' Into a Trade War | Breitbart
take our poll - story continues below
Should Congress Remove Biden from Office?
Completing this poll grants you access to Great American Republic updates free of charge. You may opt out at anytime. You also agree to this site's Privacy Policy and Terms of Use.