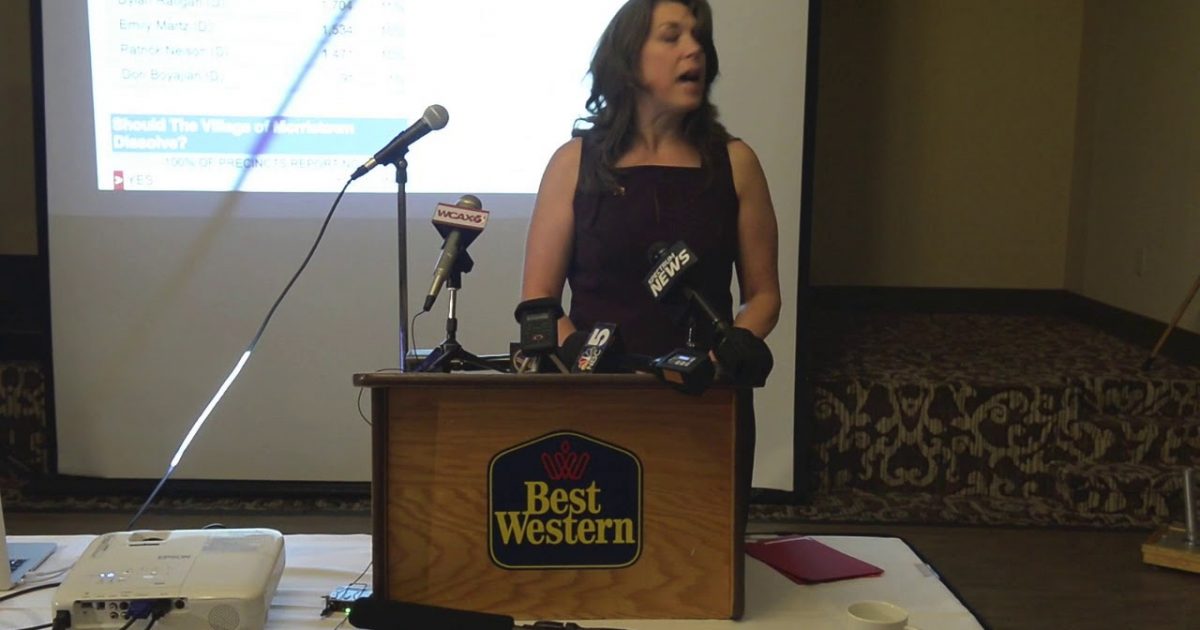 This Democrat candidate was caught live on camera admitting what we all already know. Politicians will always tickle our ears and tell us what we want to hear. At no time will a politician be truthful and up front, especially when it comes to the Second Amendment and a Democrat is doing the talking. Do you want to know what her stand is regarding what she feels about so-called assault weapons? Do not ask Democrat Tedra Cobb of  to tell you.  
Yo @TedraCobb, about that "no-lies" pledge you took… pic.twitter.com/O2rRyx78On

— Cam Edwards (@CamEdwards) July 11, 2018
Trending: Kanye West: 'I Am Running for President of the United States'

Democrat Tedra Cobb (running in NY's 21st Congressional District, trying to unseat Elise Stefanik) is deceiving voters by not publicly saying she supports a ban on certain firearms when she actually does and would likely advocate for such if elected. ~ Nick Short
take our poll - story continues below
Should Congress Remove Biden from Office?
Completing this poll grants you access to Great American Republic updates free of charge. You may opt out at anytime. You also agree to this site's Privacy Policy and Terms of Use.
.@CamEdwards talks with @StephenGutowski about a secretly recorded video of Democratic Congressional candidate Tedra Cobb that exposes her as a dishonest gun-grabber who will lie to get elected. #NRA pic.twitter.com/yNpl5fda5Q

— NRATV (@NRATV) July 11, 2018

As Written and Reported By Jazz Shaw for Hot Air:
If I say that in public I'll lose the election…
There's nothing quite like a good candid camera moment to spice up an otherwise boring congressional campaign. One of these tidbits popped up in New York's 21st Congressional District this week where Democrat Tedra Cobb is attempting to challenge Republican representative Elise Stefanik. As we've discussed here in the past, Stefanik is the youngest woman ever elected to the United States Congress and remains quite popular in her district.
Cobb was talking to a group of young, liberal enthusiasts at a campaign event recently when one of them pushed her on the subject of a ban on "assault weapons" and asked whether she would support such legislation. Cobb was unusually candid in describing the conversation but was unfortunately caught on video being just a bit too honest. (Free Beacon)
Tedra Cobb, the Democratic candidate in New York's 21st Congressional District, told a group of teenage supporters that she supports a ban on certain firearms but won't say so publicly for fear of losing her election.

"When I was at this thing today, it was the first table I was at, a woman said, 'How do you feel about assault rifles?' And I said they should be banned," Cobb can be heard saying in the video recorded by one of the attendees. "And I said, you know, people were getting up to go, to go get their lunch because it was a buffet, and I just said to her, I want you ……..
THERE IS WAY MORE HERE. CLICK THE LINK BELOW:
Candidate says in public what she's not allowed to say in public