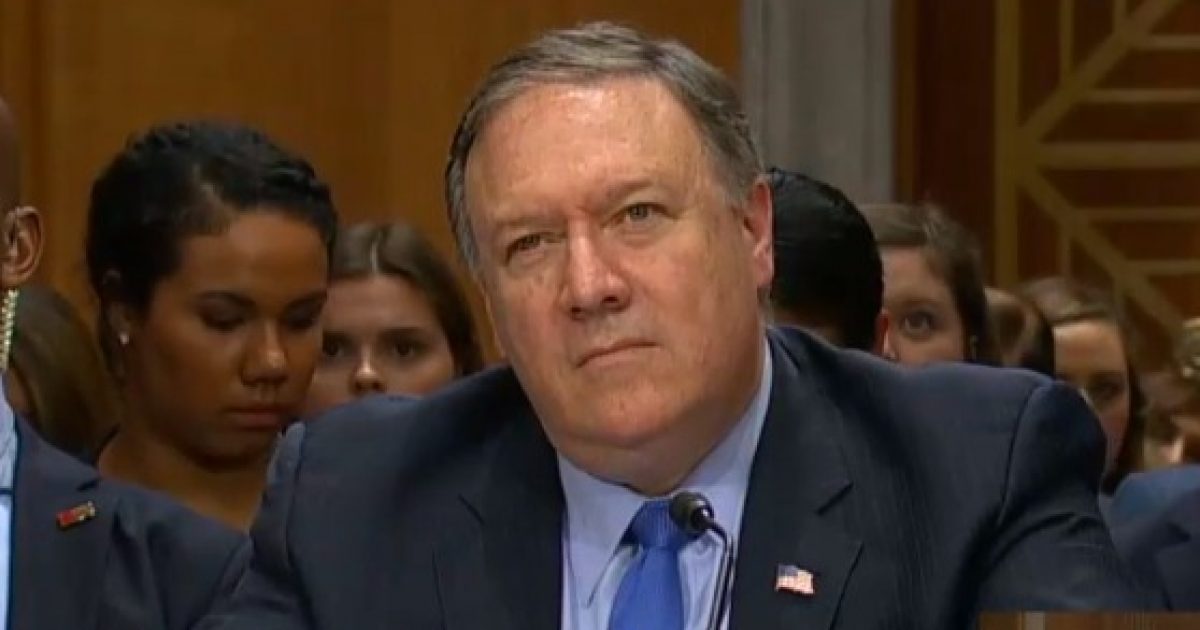 [VIDEO] Secretary of State Mike Pompeo appeared before the Senate in what can only be described as a tense meeting. The tenseness did not just arise from the Democratic members of the committee, as criticisms also came from GOP members as well. The subjects were Russia and Putin. Be sure and note the political grandstanding as you watch the video.

As Written and Reported by Gregg Re for Fox News:
Secretary of State Mike Pompeo clashed with lawmakers on both sides of the aisle during a tense Senate hearing on Wednesday, as he took a firm line on Russia amid criticisms that the Trump administration has been soft on Moscow.
The hearing appearance marked the administration's highest-profile chance to address the sustained criticism over last week's summit between President Trump and Russian President Vladimir Putin in Helsinki, Finland. Pompeo declared that the U.S. would never recognize the Kremlin's annexation of Crimea, and threatened "severe consequences" for any future meddling in America's elections.
Senate Foreign Relations Committee Chairman Bob Corker, R-Tenn., sharply criticized the Helsinki meeting at the opening of Wednesday's hearing, saying the White House has a "ready, fire, aim" approach and is "waking up every morning and making it up as they go."
Trending: Kanye West: 'I Am Running for President of the United States'
In a particularly dramatic moment, Corker pressed Pompeo to explain what he characterized as Trump's "purposeful" efforts to sow misinformation and discord.
take our poll - story continues below
Should Congress Remove Biden from Office?
Completing this poll grants you access to Great American Republic updates free of charge. You may opt out at anytime. You also agree to this site's Privacy Policy and Terms of Use.
"That shocks people," Corker said. "To purposefully cause the American people to misunderstand about the NATO contributions, and to cause them to doubt NATO and to really drive the public opinion against NATO — that to me was purposeful, not unlike what happened right after Charlottesville," he added. He was referring to the violent, even deadly protests in Charlottesville, Va., last August, after which Trump took heat for not more …..
WAIT! THERE IS WAY MORE ON THIS STORY AT THE LINK BELOW.
Pompeo fights back after GOP Sen. Corker hits Trump for 'purposeful' sowing of 'doubt and distrust' | Fox News