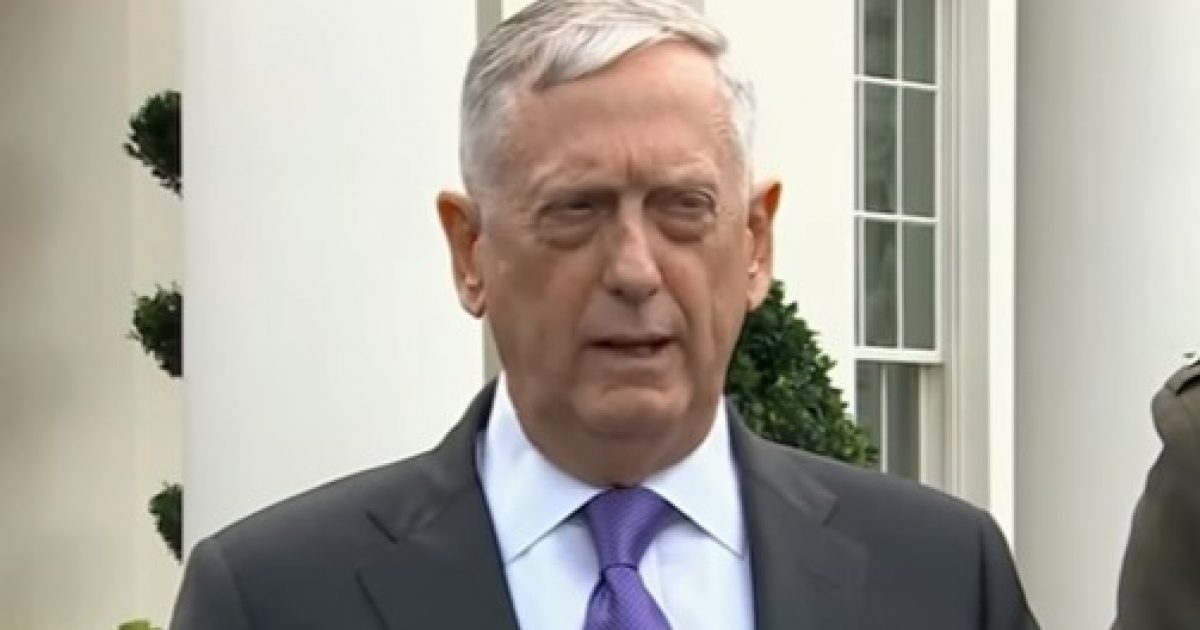 Secretary of Defense, Marine General Jim Mattis pulled no punches when he responded to questions about a Washington Times report as well as an NBC report. These reports indicated that not only had President Donald Trump's remarks damaged NATO relations but that now the Depafrtment of Defense was scrambling to repair the damage that they said had been done. naturally, the Tines and NBC got their information from unnamed sources and insiders supposedly in the know. You can tell by the General's remarks that he scoffed at these reports and held them in disdain. Secretary Mattis even joked about the supposed problem. Read it all here.
As Written and Reported By Teri Webster for The Blaze:
Secretary of Defense Jim Mattis called a mainstream media report a work of fiction after it claimed the Pentagon was doing "damage control," following Trump's visit to NATO headquarters in Brussels, Belgium.
Trending: World Wide Web Founder Worried About the Growing Power Wielded by Google and Facebook
What did he say?
take our poll - story continues below
Should Congress Remove Biden from Office?
Completing this poll grants you access to Great American Republic updates free of charge. You may opt out at anytime. You also agree to this site's Privacy Policy and Terms of Use.
"That was fascinating. I love reading fiction," Mattis said in a report by the Washington Times.
"So it was — it was stimulating to read it. I find out while I've been with you with full transparency on the airplane, you watching what's going on; that I've been in damage control," Mattis said, referring to a report by NBC News published on Friday.
"I must tell you, it must have been the most pleasant damage control in the A-5 I ever could have imagined with the level of unity, of purpose that we experienced there," he he told the Washington Times. "So anyway, people are entitled to their own opinion, even if it's not fact-based."
The NBC report included unnamed "multiple current and former diplomatic and military officials familiar with the calls……..
KEEP READING THERE IS EVEN MORE AT THE LINK BELOW:
Secretary of Defense Jim Mattis says NBC report on Trump's NATO visit is 'fiction' | TheBlaze