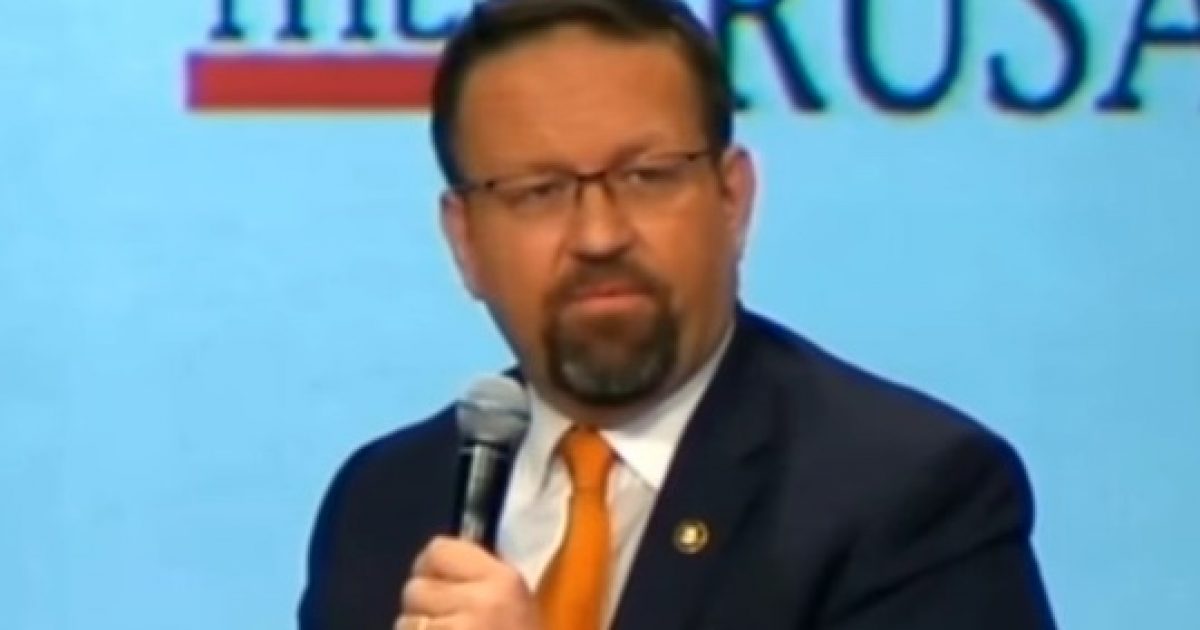 Dr. Sebastian Gorka was speaking to the grassroots this week and he was telling them what they need to do to support President Donald Trump. He points out that Donald Trump has broken the mold inside the beltway and his accomplishments despite the swamp have been stunning. Dr. Gorka does not say that you have a lot to do, just a few little somethings. Will you be doing your part?
As Written and Reported By Michelle Moons for Breitbart:
"The guy is a Mack Truck. He is unstoppable." Gorka on Trump.
RICHMOND, Virginia–National security strategist and former Trump administration official Dr. Sebastian Gorka encouraged 200 grassroots activists this week to trust President Donald J Trump, but also remember "You have a job to do."
The Middle Resolution hosted Gorka for the Richmond, Virginia event where the former deputy assistant to the President gave the crowd a look behind the veil of Trump as well as encouragement to get behind 2018 candidates and be part of the solution.
"It's compassion that drives this President because he didn't do it for the money. Nor did he run for President for fame," Gorka told the crowd. "There's no public persona and then a private persona," he continued, "just the two of you in the Oval Office is exactly the same as he is on the campaign trail."
Gorka recounted the November 8 election, the transition, and his first day of work for the administration on January 21, 2017. He identified January 21 as the date of "the most leveraged hostile takeover in world history," backing up his claim by noting that the federal government is the largest employer in the world with several million employees. "And then we come in and we are what? We are the antibodies to the swamp," said Gorka….
KEEP READING THERE IS EVEN MORE HERE:
Trending: Damning New Evidence "Appears"
Gorka Call to Arms: Grassroots, 'You Have a Job To Do' | Breitbart
take our poll - story continues below
Should Congress Remove Biden from Office?
Completing this poll grants you access to Great American Republic updates free of charge. You may opt out at anytime. You also agree to this site's Privacy Policy and Terms of Use.