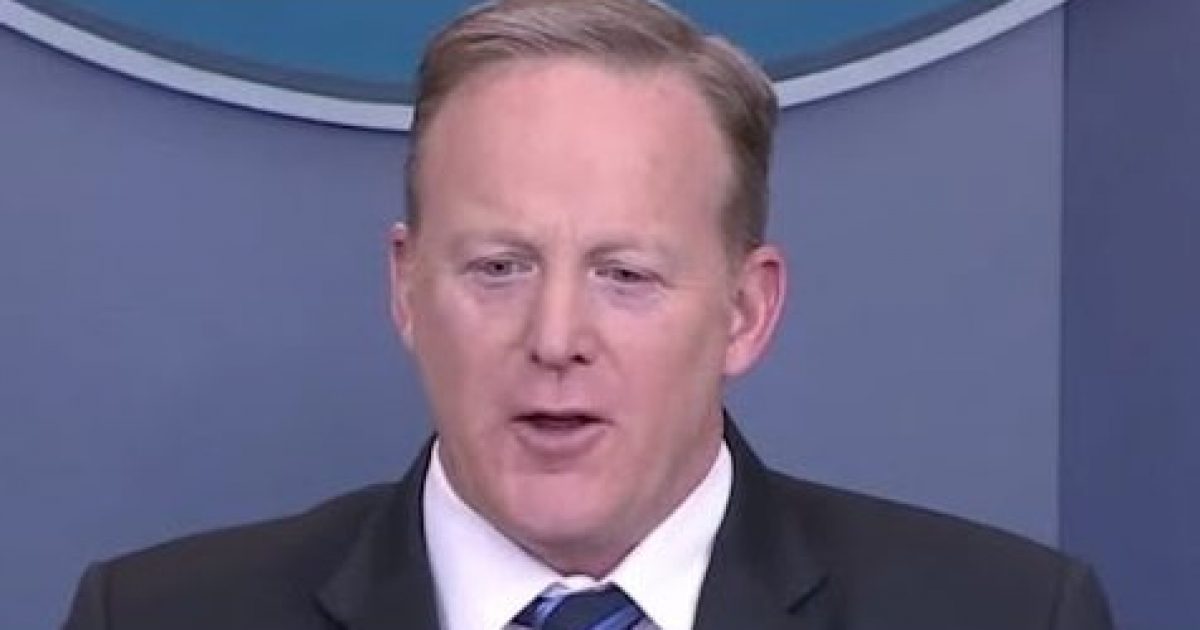 By now you are very familiar with the attention-grabbing antics of CNN's Jim Acosta. His job as White House correspondent for CNN puts him in a position to ask questions at press briefings. Unfortunately for him, he and CNN seem to never get to ask questions anymore. That means they cannot dominate any sound bites. His behavior gets ripped by Mr. Spicer in this interview.

As Written and Reported By Nicholas Fondocaro for Newsbusters:
As the Media Research Center's Curtis Houck reported on Monday, CNN's Jim Acosta threw a hissy fit following yet another White House press briefing where he wasn't called on to ask a question (the third by his count). And in a rather enthusiastic appearance on Fox News Channel's Hannity, former White House Press Secretary Sean Spicer ripped into the moody CNN journalist for acting so immaturely.
Trending: Did Hillary Clinton just joke that all Blacks look alike? (Video)
After host Sean Hannity and media reporter Joe Concha of The Hill discussed the Media Research Center's new study on network news negativity with President Trump, the Fox News host teed up Spicer by slamming Acosta and CNN for being so over the top and ridiculous:
take our poll - story continues below

Should Congress Remove Biden from Office?

Completing this poll grants you access to Great American Republic updates free of charge. You may opt out at anytime. You also agree to this site's Privacy Policy and Terms of Use.

I've watched you battle that idiot over at fake news, Acosta. If they want to call him a journalist, but this is the same network that we saw go dumpster diving in St. Petersburg, Russia and now they went to a jail in Thailand to interview a sex coach and prostitute thinking they're going to crack up the Trump-Russia collusion story. 
Spicer began his response by congratulating Hannity on his ratings success over CNN and then switched to lambasting Acosta. "Let's be honest. Jim Acosta is a carnival barker in the pressroom that is both clueless and classless," he declared…..
KEEP READING THERE IS WAY MORE HERE:
Spicer Rips CNN's 'Carnival Barker' Acosta for Whining About Questions