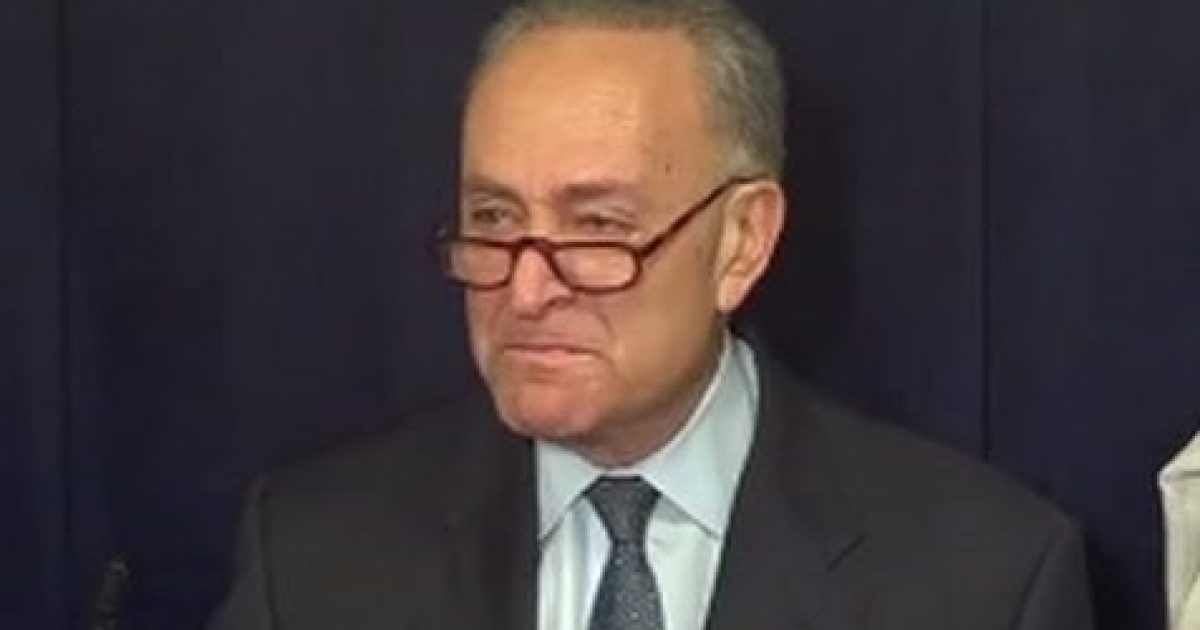 Senate Minority Leader Chuck Schumer is in a difficult position when it comes to what to do about President Donald Trump's soon to come SCOTUS nominee. The Senator is under intense pressure to allow absolutely no vote to take place in the nomination process. That pressure is without even knowing who the nominee will be. As you read through this article you will see how Chuck Schumer is in a lose-lose situation. His 'Resistance' is out of control and he will be the one to suffer.
As Written and Reported By Ed Morrissey for Hot Air:
The hair of the dog?
take our poll - story continues below
Completing this poll grants you access to Great American Republic updates free of charge. You may opt out at anytime. You also agree to this site's Privacy Policy and Terms of Use.
Trending: Why Did NBC News Knowingly Sit On This Important Kavanaugh Detail?
Can Chuck Schumer keep 49 Democrats opposed to Donald Trump's Supreme Court nominee regardless of who it is? That's the mission liberal groups have given the man who helped put them in position for irrelevance in the next few weeks. Activists believe that they can more successfully target two Senate Republicans if no Democrats cross over to vote for confirmation, but that's getting the issue backwards:
Under particular pressure to side with the president are the three red-state Democrats who voted for Justice Neil Gorsuch last year and face difficult reelection campaigns: Sens. Joe Manchin, Heidi Heitkamp, and Joe Donnelly.

Keeping them in the Democratic fold — in the face of withering pressure from a liberal base that expects nothing less — amounts to the biggest challenge of Schumer's 18-month tenure as Democratic leader. The New Yorker has preferred to take a hands-off approach to his moderate members, rather than twisting arms on big votes. Yet it's far from clear that will work this time.

"The message from grassroots groups is pretty clear: that if Democratic leadership can keep their caucus unified in doing no harm, we can aim our firepower on Republicans like Susan Collins and Lisa Murkowski…….
CLICK THE LINK BELOW TO FINISH THIS STORY!
Mission irrelevant: Left presses Schumer for zero votes on SCOTUS nominee