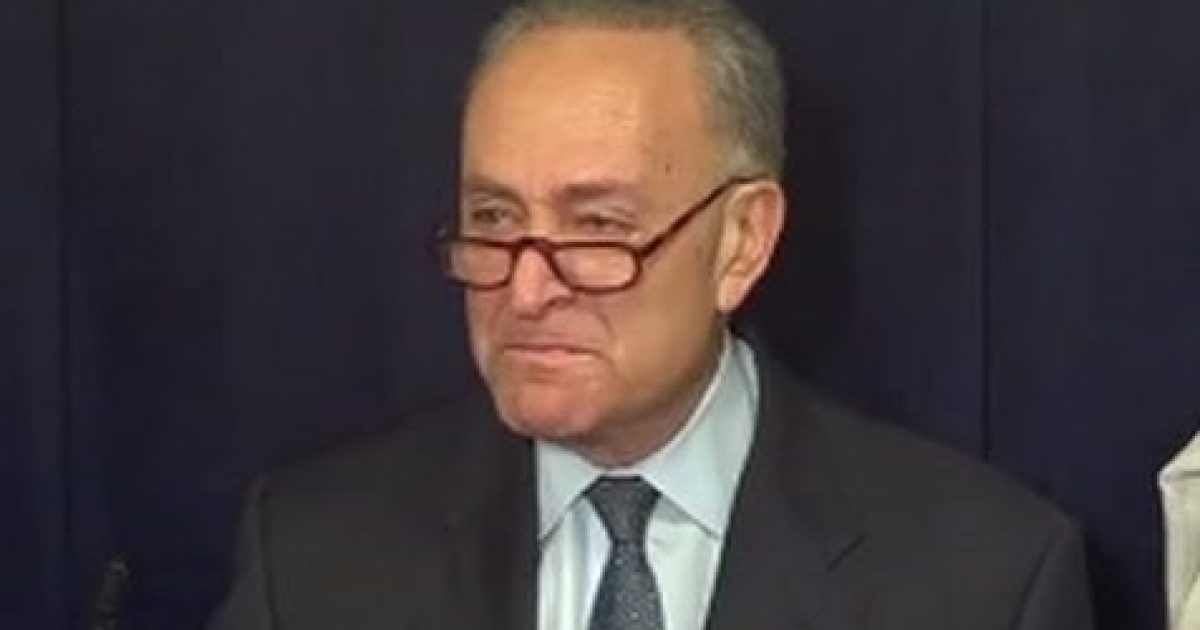 Senate Minority Leader Chuck Schumer continues to maneuver against President Donald Trump's Supreme Court nominee, Brett Kavanaugh. The venerable Senator is threatening to sue the National Archives to give up any and all documents about Kavanaugh. Senator Chuck Grassley, on the other side, is demanding almost a million documents from the National Archives about the nominee. That effort is not enough for Chucky and he is unhappy with the process. It is still a mystery to most of us why all the bother. The Dems are not going to vote for Kavanaugh when it's all over anyway.
As Written and Reported By Ken Klukowski for Breitbart: 
WASHINGTON, DC – Senate Minority Leader Chuck Schumer is threatening to sue the National Archives for not giving Democrats documents on Judge Brett Kavanaugh, despite the fact that Archivist David Ferriero — who denied the request — was appointed by Barack Obama.
Trending: Did NBC Journalist Just Side With President Trump?
As Breitbart News reported Thursday, Senate Judiciary Committee Chuck Grassley (R-IA) has requested a record-breaking 900,000 pages of documents on Kavanaugh, but because the National Archives cannot provide all those pages before October 1 when Kavanaugh needs to be sitting on the Court for its next annual term, a top Bush White House lawyer and a team of 50 attorneys are separately providing those documents.
take our poll - story continues below
Completing this poll grants you access to Great American Republic updates free of charge. You may opt out at anytime. You also agree to this site's Privacy Policy and Terms of Use.
Democrats are objecting to that process as well, even though it has resulted in 200,000 pages of documents already given to the senators — already more than the total number of documents for any Supreme Court nominee in U.S. history.
But a new twist has emerged, arising from Sen. Richard Blumenthal's (D-CT) FOIA request (Freedom of Information Act) to the Archives for those very same documents.
Although considered a longshot legal move, Schumer (D-NY) announced on Friday that senators are prepared to…….
THERE IS WAY MORE. KEEP READING AT THE LINK BELOW:
Chuck Schumer to Sue Obama National Archivist for Kavanaugh Docs