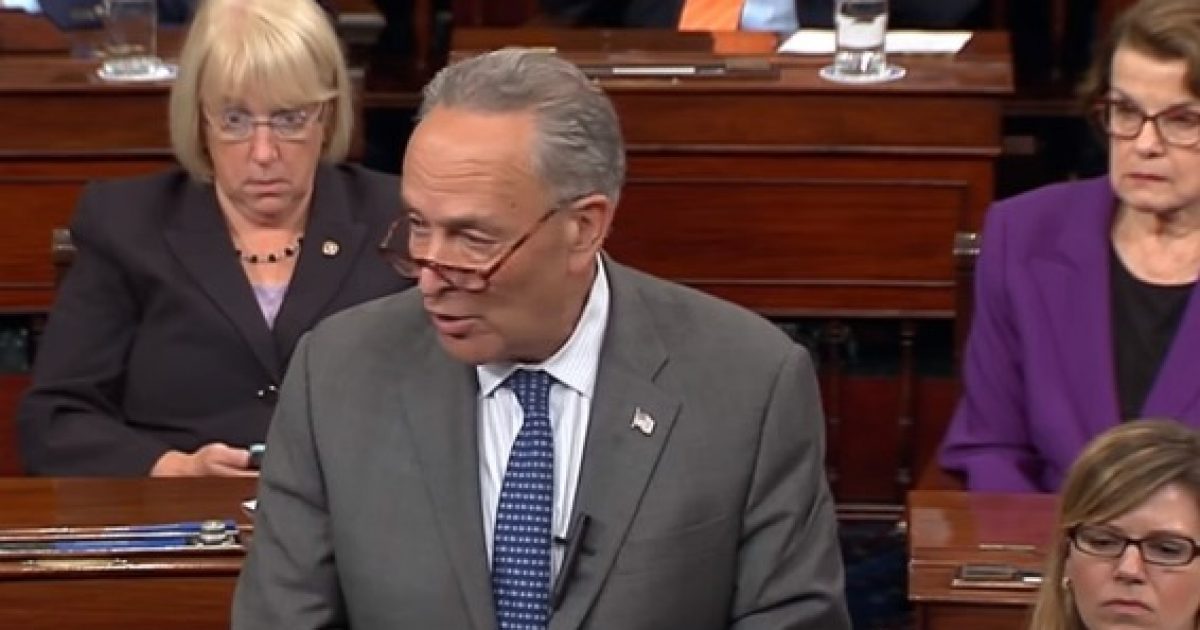 Chuck Schumer demands that the President let him know what the president and Vladimir Putin talked about in their closed door meeting. At this stage of their relations, it is doubtful that President Trump would give Mr. Schumer a recipe for boiled water. Nevertheless, the wily Senator will use this demand to cast suspicion on what the President was up to in his closed door session in Helsinki. Good luck with that one, Senator.
As Written and Reported By Pete Kasperowicz for the Washington Examiner:
Senate Minority Leader Chuck Schumer on Tuesday demanded that President Trump hand over any notes he has from his summit meeting with Russian President Vladimir Putin, and said Congress needs to interview his translator and everyone else involved in the meeting.
Trending: CNN Panel Bashes Hillary Clinton?
"Where are the notes from that meeting?" Schumer, D-N.Y., asked on the Senate floor. "What did the president agree to? Can we have the translator come in and testify? Was Secretary of State [Mike] Pompeo briefed afterwards on what happened? Did he take notes? Were any other members of the president's team? The notes need to be turned over to Congress immediately."
take our poll - story continues below
Should Congress Remove Biden from Office?
Completing this poll grants you access to Great American Republic updates free of charge. You may opt out at anytime. You also agree to this site's Privacy Policy and Terms of Use.
"We need to know this because as frightening and damaging as the president's comments were to the public in Helsinki, what he said behind closed doors is in all likelihood even worse," Schumer said.
Schumer made that demand and several others after Trump said in a press conference with Putin in Helsinki that he didn't see why Russia would have tried to interfere in the U.S. election.
Trump on Tuesday said he misspoke, and that he meant to say he didn't see any reason why Russia did not interfere with the election. But Schumer said Trump's walk-back would only embolden Putin further……..
KEEP READING THERE IS WAY MORE AT THE LINK BELOW:
Chuck Schumer demands notes from Trump's closed meeting with Putin