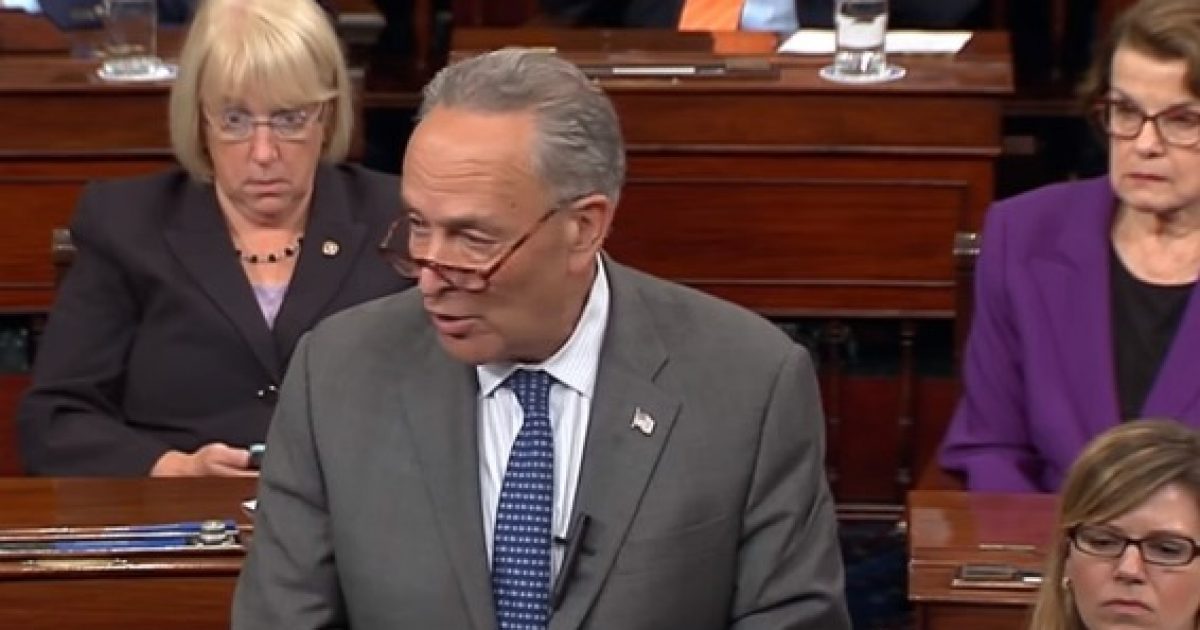 Senate Minority Leader Chuck Schumer will grasp at any event in his deranged desire to thwart President Trump's nomination of Judge Brett Kavanaugh to the Supreme Court. Now the Senator wants to use the Manafort and Cohen cases to demand that the nomination must be delayed. Part of the fight is over the meaning of Article II. Schumer's reasoning leaves something to be desired. Fortunately, Senator Schumer will not be able to make that delay happen. That makes this all political grandstanding and pandering.
As Written and Reported By Allahpundit for Hot Air:
Uh, no. Ninety-eight percent of the reason for electing this guy was because he'd deliver on Supreme Court picks. And he has! Postponing Kavanaugh's hearing on the eve of confirmation would be one of the great political Leon Lett moves of all time.
Trending: Failed Presidential Candidate Hillary Clinton May Have Just Found a "New Job"
I'll stick with football metaphors and say that this is a fine Hail Mary pass by Schumer to try to beat Kavanaugh at the eleventh hour but there are no receivers in the end zone. His main point is that the country can't afford someone on the high court who believes, as Kavanaugh allegedly does, that a sitting president can't be indicted. You want to put POTUS on trial, you need to impeach him first. But that's not some outlandish outre position; it's the Justice Department's own view. It may well be Bob Mueller's personal view. It's a view that comes directly out of Scalia's dissent in Morrison v. Olson and has been shared by many conservative lawyers since. You may not like the idea of the prosecution power belonging exclusively to the president when that president happens to be Trump, but Article II is what it is. What would be a stronger sign of Kavanaugh's unfitness for judicial office: If he……
take our poll - story continues below
Is Biden's Vaccine Mandate Unconstitutional?
Completing this poll grants you access to Great American Republic updates free of charge. You may opt out at anytime. You also agree to this site's Privacy Policy and Terms of Use.
WAIT! THERE'S MORE. KEEP READING AT THE LINK BELOW:
Chuck Schumer: In light of Cohen and Manafort, Brett Kavanaugh's confirmation hearing must be delayed