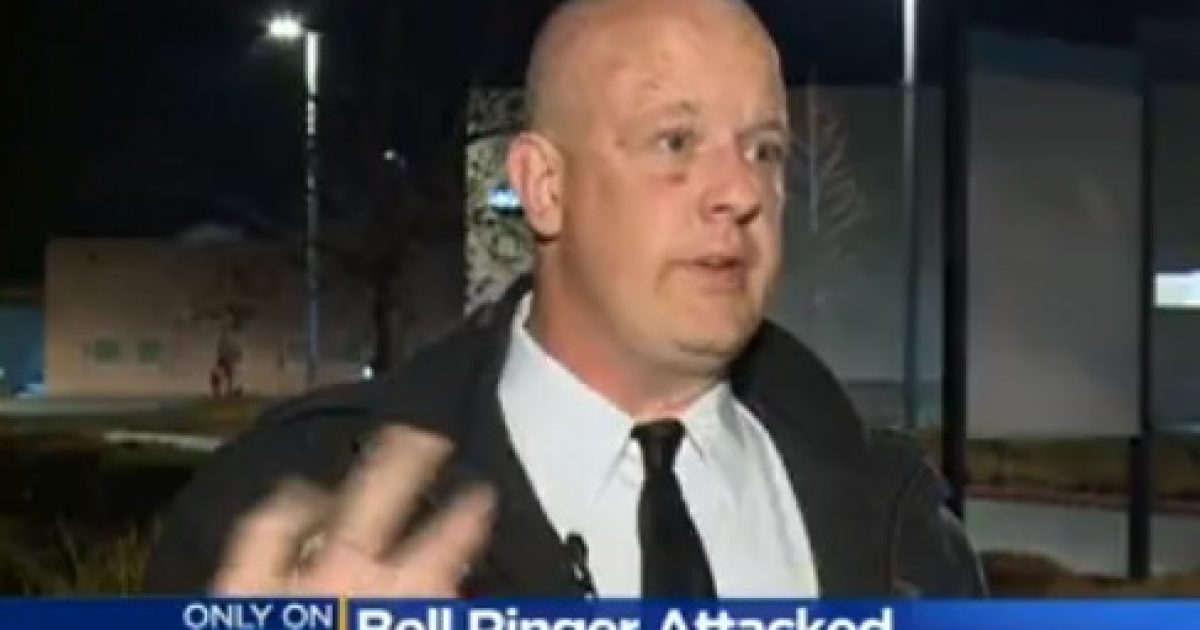 [VIDEO] A Salvation Army bell ringer was viciously attacked outside a Walmart in broad daylight for a simple 'Merry Christmas'. The bell ringer was apparently attacked for this simple greeting. The description of the attacker has not been released as of yet and he is still on the loose. The attitude of the Salvation Army worker, Rev. Jamie Wolfe, Sr., is unfazed and can be seen in this video report.
As Written By Jennifer McGraw for CBS Sacramento Local:
ROSEVILLE (CBS13) — A Salvation Army bell ringer was attacked in front of Walmart for simply spreading holiday cheer.
Trending: Trump plays Rope-a-Dope in the Middle East
We've all heard it; the jingle that means it's nearly Christmas and ringing in sounds of hope for donations.
take our poll - story continues below
Completing this poll grants you access to Great American Republic updates free of charge. You may opt out at anytime. You also agree to this site's Privacy Policy and Terms of Use.
But not everyone is in the giving spirit.
"I greet everybody, 'Merry Christmas,'" said Rev. Jamie Wolfe, Sr.
Sadly, those two simple words got this bell ringer knocked out.
"He haymakered me, hit me, got me down on the ground and we started wrestling, at that point I'm fighting for my life," Wolfe Sr. said.
The man wasn't after the kettle money, but instead, his cheer.
"Definitely unexpected," he claimed.
It was a savage attack — not even a Grinch could compare.
"Store says they love him and he's been the best bell ringer they've ever had, so an attack that's unprovoked is very surprising and very unfortunate. It's not the call we'd expect to get at night," or ever said Lt. Steve Pavlakis with the Salvation Army……

KEEP READING THERE IS MORE HERE:
Bell Ringer Beaten After Wishing Man 'Merry Christmas' « CBS13 | CBS Sacramento