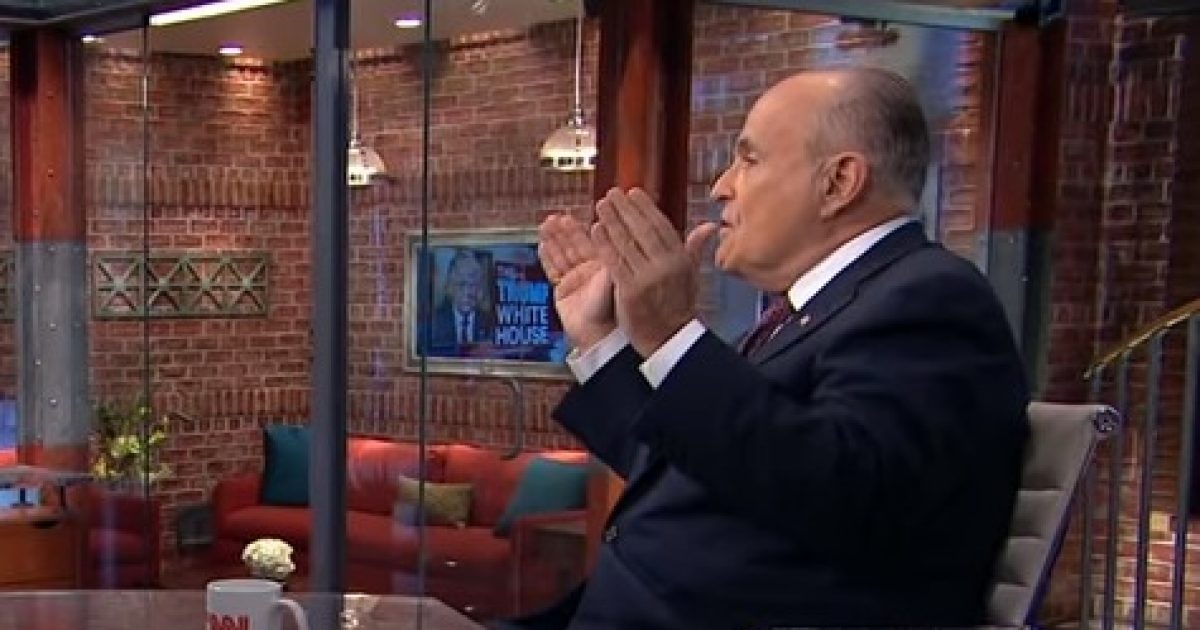 [VIDEO] Rudy Guiliani, serving as President Donald Trump's attorney, has said that former FBI Director James Comey has not told the truth about the President's statements. In fact, Rudy said that the President never had a discussion with Comey about fired Chief of Staff General Kelly. In this interview, Mr. Guiliani answers questions about why he maintains that the Special Counsel is setting a perjury trap for the President. Just the simple fact that the Mueller team would prefer the testimony of Comey over the President about discussing or not discussing General Kelly. Watch and see what you think.
As Written and Reported By David Martosko for Daily Mail:
Trending: Trump won? How did this analyst come to that conclusion?
Trump lawyer Rudy Giuliani insisted on Sunday that a central claim of fired FBI Director James Comey – one that could land the president in legal hot water – is completely false.
Comey wrote in a private memo following a February 2017 meeting with Trump that the newly minted president had asked him to tone down the investigative pressure on former National Security Advisor Michael Flynn. Not so, Giuliani claimed.
Flynn was bounced from the White House after just 24 days on the job, an event Trump has said was a consequence of Flynn's lies to the FBI about his pre-inauguration contacts with a now-former Russian ambassador.
Comey, however, has claimed the president asked him whether there was a FISA investigation into Flynn, and suggested he should go easy on the retired lieutenant general and consider 'letting Flynn go.'
take our poll - story continues below
Who would you vote for if the elections were held today?
Completing this poll grants you access to Great American Republic updates free of charge. You may opt out at anytime. You also agree to this site's Privacy Policy and Terms of Use.
'I was so stunned by the conversation that I just took it in,' he told a Senate panel in June 2017.
Trump's exact words, according to Comey – who memorialized them on paper afterward – were: 'I hope you can see your way…..
THERE IS WAY MORE AT THE LINK BELOW. KEEP READING!
'The president didn't say that!' Giuliani says Trump never discussed Flynn with Comey | Daily Mail Online