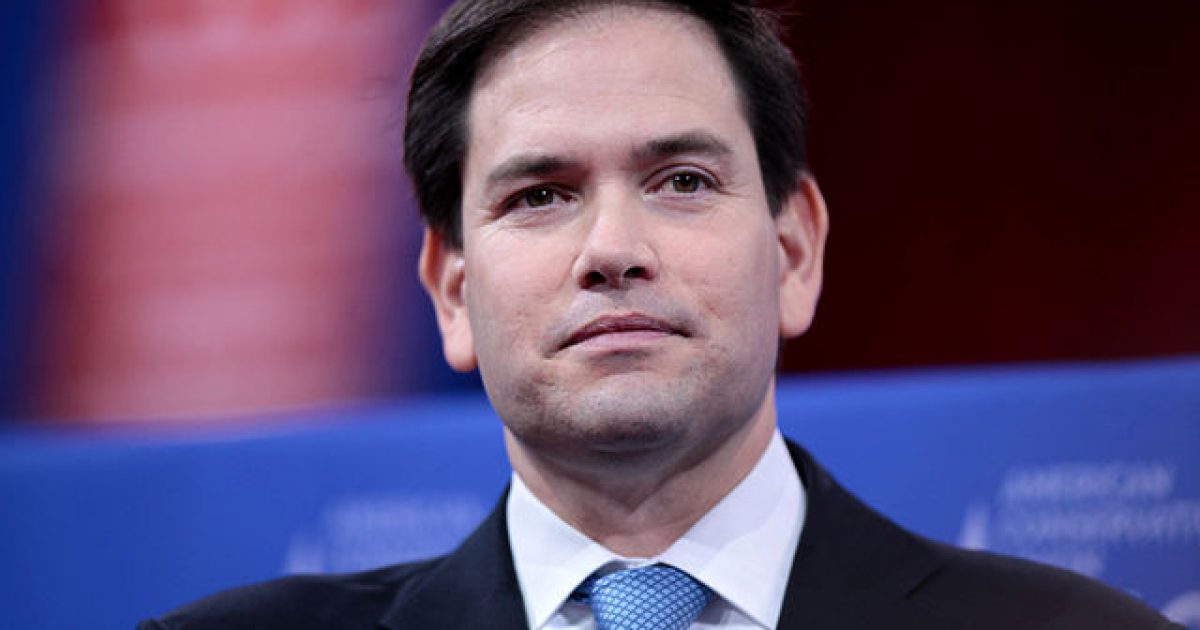 Florida Republican Senator Marco Rubio wants the Department of Justice to take a long hard look at the antics of former Secretary of State, John Kerry. By most accounts, Mr. Kerry has been meeting with the Prime Minister of Iran and advising him on how to deal with the Trump administration. One report says that Kerry told the Prime Minister to just delay until the Trump administration was gone. Did John Kerry actually violate the Logan Act? Could he be the first to ever be tried and convicted of violating the act? What about not registering as an agent of a foreign interest? How do you feel about Kerry's actions?
As Written and Reported By Benjamin Brown for Fox News:
Sen. Marco Rubio, R-Fla., requested that the Justice Department look into whether former Secretary of State John Kerry violated federal laws by meeting with the Iranian foreign minister, a move already blasted by top Trump administration officials.
In a letter to Attorney General Jeff Sessions on Tuesday obtained exclusively by Fox News, Rubio said that Americans "deserve to know that U.S. laws are enforced regardless of any individual's past position." He encouraged the department to determine whether Kerry violated the Logan Act or the Foreign Agents Registration Act.
The Logan Act prohibits unauthorized personnel to negotiate with a foreign government in relation to any disputes with the U.S., whereas the Foreign Agents Registration Act is a statute that requires persons or companies acting on behalf of foreign governments, political parties or individuals to disclose details of their interactions.
Trending: The Liberals have a strategy to take over RED states
Last week, Secretary of State Mike Pompeo blasted his predecessor for "actively undermining" U.S. policy by holding meetings with Mohammad Javad Zarif since leaving office. Pompeo called it "unseemly and unprecedented" and "beyond inappropriate…..
take our poll - story continues below
Is Biden's Vaccine Mandate Unconstitutional?
Completing this poll grants you access to Great American Republic updates free of charge. You may opt out at anytime. You also agree to this site's Privacy Policy and Terms of Use.
THERE IS WAY MORE ON THIS STORY AT THE LINK BELOW:
Rubio asks DOJ to determine if Kerry violated federal laws meeting with Iranian officials | Fox News