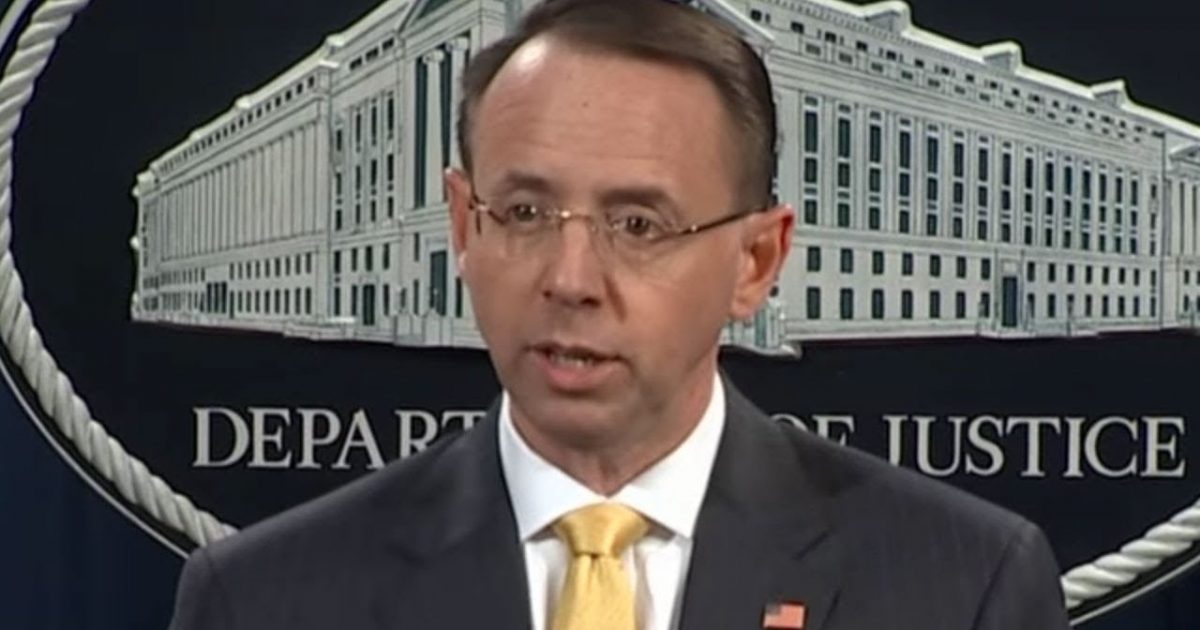 The story about Deputy Attorney General Rod Rosenstein offering to wear a wire and tape meetings with President Donald Trump has arisen again. Was Rosenstein joking or what? What really stands out in this piece is that the two individuals who are carrying the water on this story already have serious believability issues. One of the story carriers is former FBI attorney Lisa Page. The other one is former FBI Deputy Director Andrew McCabe. We all know that McCabe has an ax to grind. Here is what has unfolded. You be the judge.
As Written and Reported By John Sexton for Hot Air:
"Rosenstein was coordinating with two people in the administration to invoke the 25th Amendment"
Trending: The 'Deep State' Is Real 
Last month there was a report in the New York Times claiming that Deputy AG Rod Rosenstein had suggested he wear a wire in meetings with President Trump as a step toward possibly removing the president from office under the 25th Amendment. Within hours, Rosenstein denied the story saying it was "inaccurate and factually incorrect." Before the day was out, an unnamed source had told Politico they were in the room when the comment was made and that it had been a sarcastic quip: "'I remember this meeting and remember the wire comment. The statement was sarcastic and was never discussed with any intention of recording a conversation with the president,' the person said."
take our poll - story continues below
Should Congress Remove Biden from Office?
Completing this poll grants you access to Great American Republic updates free of charge. You may opt out at anytime. You also agree to this site's Privacy Policy and Terms of Use.
Yesterday, Fox News reported that an FBI lawyer's recollection of events was at odds with the claim the comment had been suggested sarcastically.
Two senior FBI officials told the bureau's top lawyer they believed Deputy Attorney General Rod Rosenstein was "serious" when he discussed secretly recording President Trump and invoking the 25th Amendment to remove him from office last year, according to sources close to a congressional investigation – an account that conflicts with …..
KEEP READING THERE IS WAY MORE AT THE LINK BELOW:
Was Rod Rosenstein serious about taping Trump after all?