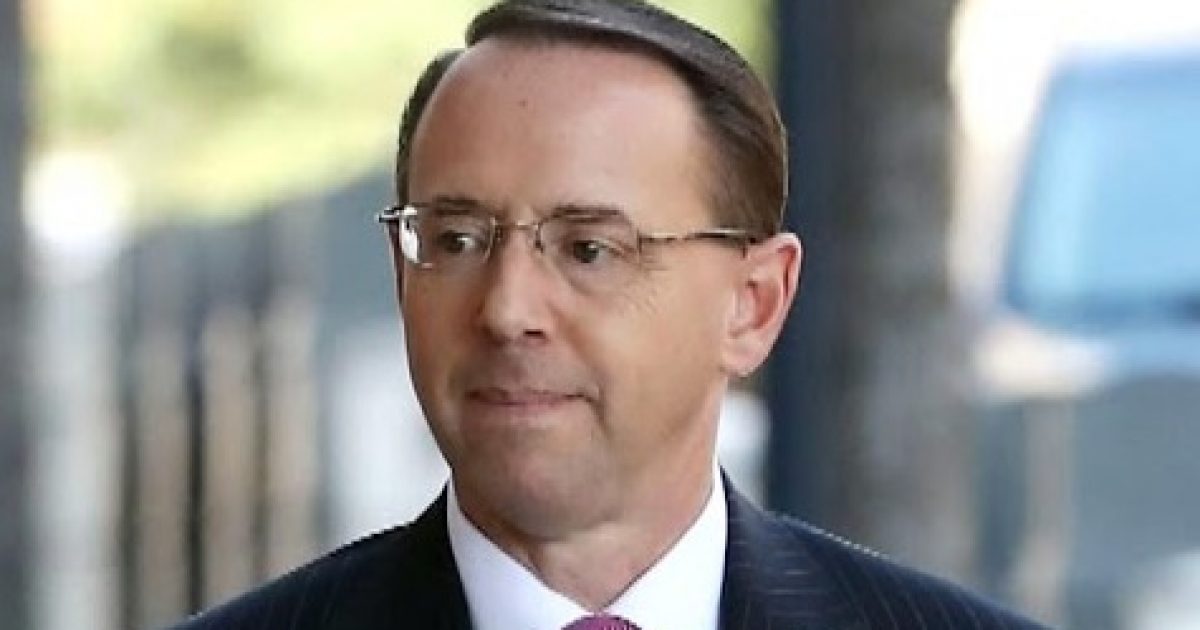 Deputy Attorney General Rod Rosenstein Nukes Comey in a newly released report. It is apparent that Mr. Rosenstein is not a fan of former FBI Director James Comey. He is even less enamored of the book the Comey just wrote and is now on the writer's circuit promoting. What we gather is that there are still some choice facts that are yet to be revealed about the real James Comey. What could it be that Rosenstein knows that we are not aware of yet? 
As Written and Reported By Ryan Saavedra for the Daily Wire:
On Friday, a newly-released report revealed that Deputy Attorney General Rod Rosenstein has allegedly told multiple people in private conversations that he did the right thing by firing disgraced former FBI Director James Comey, insisting that the American public does not yet have all the facts about him.
Rosenstein has reportedly told confidantes that he is prepared to be fired, saying that he is at peace with the likelihood because he knows he did the job with integrity. NBC News reports:
Rosenstein has said in recent private conversations that history will prove he did the right thing by firing Comey in May 2017, claiming that the American people do not have all the facts about what led to his decision to write the memo that led to Comey's dismissal, the sources said.
The NBC News' report comes right as Comey's new book is set to be released and a recorded interview with ABC News' George Stephanopoulos is set to air this Sunday.
Comey's book has already been widely criticized by multiple people in the media for containing multiple nothingburgers, and has been written off by legal experts for….
THERE IS WAY MORE HERE KEEP READING:
Trending: The 'Deep State' Is Real 
Rosenstein Nukes Comey: Americans Don't Have All The Facts On Him | Daily Wire
take our poll - story continues below
Should Congress Remove Biden from Office?
Completing this poll grants you access to Great American Republic updates free of charge. You may opt out at anytime. You also agree to this site's Privacy Policy and Terms of Use.