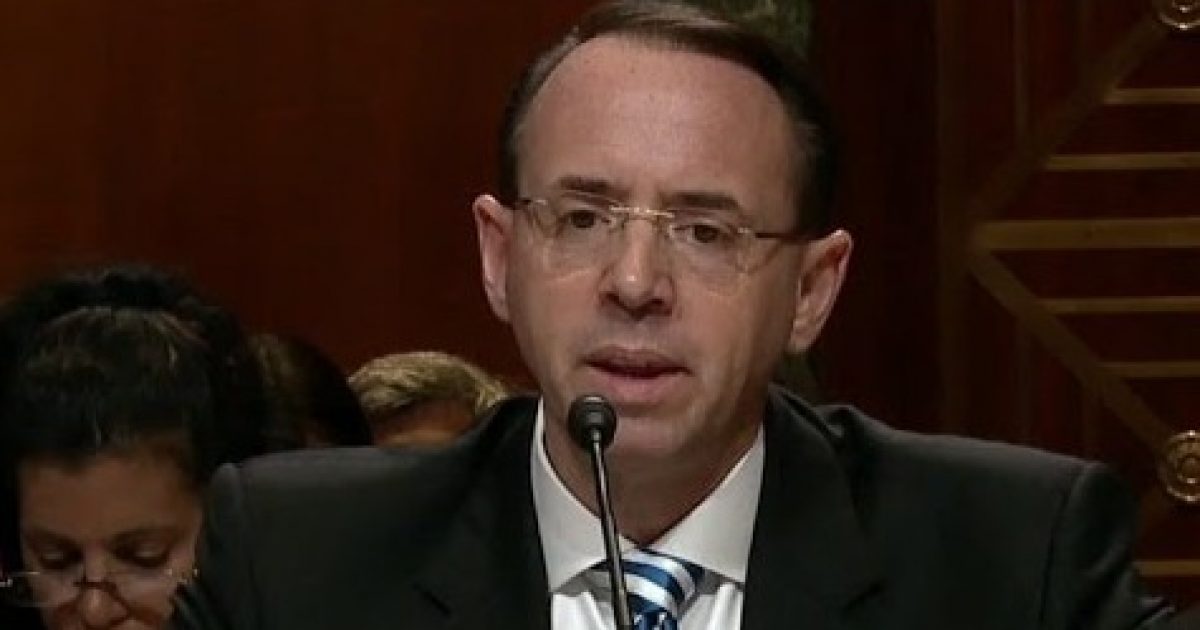 It appears that president Donald Trump is not the only victim of Fake News. This time the charge is coming from Deputy Attorney General Rod Rosenstein. The New York Times claims to have access to memos or notes that indicate that Mr. Rosenstein might have been plotting to spy on the President. It even says that the Deputy Attorney General would volunteer to wear a wire when having conversations with the President. The goal was to get evidence to undertake a 25th Amendment action against President Trump. DAG Rosenstein is having no part of it. Curiously, then-acting FBI Director Andrew McCabe is now wondering how members of the media gained access to his writings.
Here are a few Headlines on Drudge. You decide.
NBCNEWS: Rosenstein Was Joking!
Trending: The Liberals have a strategy to take over RED states
NYT REPORTER: THIS WASN'T FLIPPANT…
take our poll - story continues below
Is Biden's Vaccine Mandate Unconstitutional?
Completing this poll grants you access to Great American Republic updates free of charge. You may opt out at anytime. You also agree to this site's Privacy Policy and Terms of Use.
As Written and Reported By Cortney O'Brien for Townhall:
A new explosive report from the New York Times alleges that Deputy Attorney General Rod Rosenstein wanted to secretly record President Trump in the spring of 2017. He made the suggestion to then-acting Director Andrew McCabe shortly after Trump fired FBI Director James Comey and McCabe jotted it down, the editors write. Rosenstein had only been in his White House position for two weeks when all of this was unfolding.
The report goes on to suggest that Rosenstein was willing to wear a wire and convince Attorney General Jeff Sessions and Chief of Staff John Kelly to invoke the 25th amendment.
Rosenstein has already released a statement, saying the NYT report is incorrect.
Rosenstein is denying the story with an on the record statement. More here from @LauraAJarrett and me https://t.co/O3L1mRor0I pic.twitter.com/4cLSdOPAMc

— Jeremy Herb (@jeremyherb) September 21, 2018
Andrew McCabe released his own statement, noting that all of his memos have already been provided to special counsel Robert Mueller. He is unsure how the media got its hands on the documents…….
KEEP READING THERE IS WAY MORE AT THE LINK DIRECTLY BELOW:
NYT Reports Rod Rosenstein Wanted to Secretly Record Trump…He Denies It