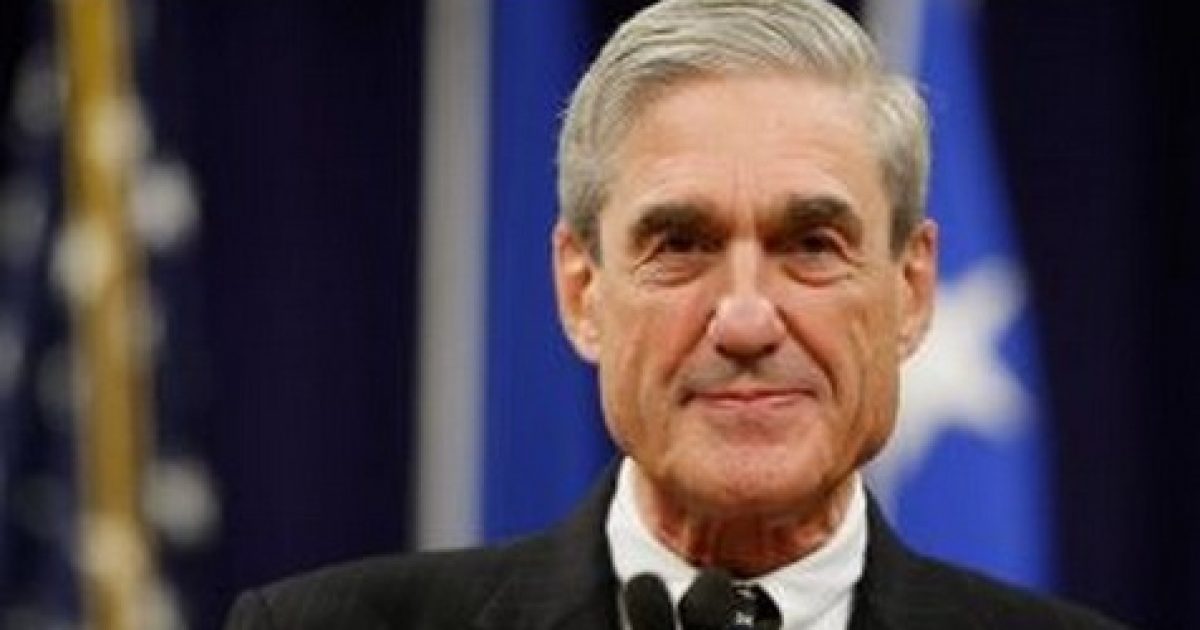 If this is true, Special Counsel Robert Mueller just dashed left-wing hopes of a Trump impeachment. The Special Counsel has reportedly said that there is no criminal investigation of President Trump. 
Safe spaces are filling up fast with micro-aggressed, tear-filled Libs. Reserve your space now Libs, it's limited. ~ Dan Bongino
For a long time now, the hope of the mainstream media and the progressive liberals is that there really was collusion between the Tump campaign and the Russians. That hope just took a big blow with this latest report. Is the President now out f the woods?
Trending: Did Hillary Clinton just joke that all Blacks look alike? (Video)
As Written and Reported By Victor Morton for The Washington Times:
Special counsel Robert Mueller has reportedly told President Trump's attorneys that he is not a criminal target of his probe, but he still wants to interview him to wrap up his investigation into possible obstruction of justice.
Citing "three people familiar with the discussions," The Washington Post reported Tuesday evening that Mr. Mueller told the president's attorneys that his actions are a "subject" of the investigation. But the special counsel told them he does not think there is enough evidence to bring charges.
The statements were made during an early March discussion on whether Mr. Trump will agree to an interview, the Post reported.
In those negotiations, Mr. Mueller reiterated that he wanted to speak with the president on obstruction of justice issues "to understand whether he had any corrupt intent to thwart the Russia investigation and to complete this portion of his probe," the Post wrote.
Those mixed signals — saying both that Mr. Trump is not a target and trying to coax him into an interview — produced a split within the Trump legal team, the Post reported……
take our poll - story continues below
Should Congress Remove Biden from Office?
Completing this poll grants you access to Great American Republic updates free of charge. You may opt out at anytime. You also agree to this site's Privacy Policy and Terms of Use.
KEEP READING THERE IS EVEN MORE HERE:
Robert Mueller tells Trump lawyers president not criminal target: report – Washington Times