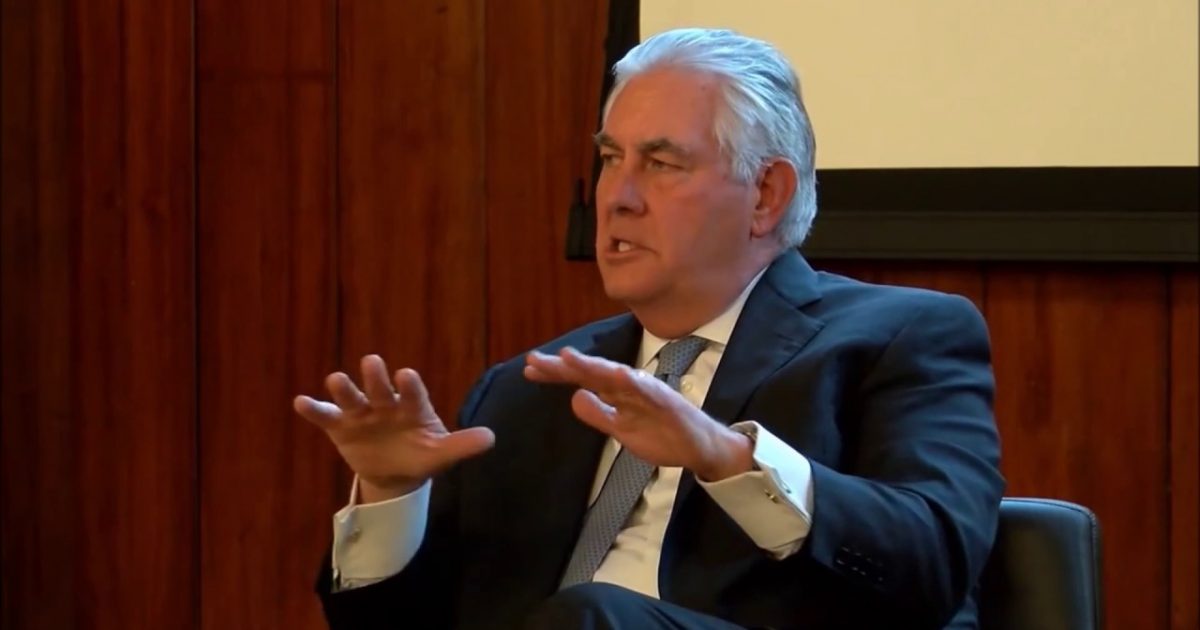 You have to really admire Secretary of State Rex Tillerson. From the comments that he made on CBS' "60 Minutes," you can tell he understands our President more than most people do. He also has mastered the President's way of communicating. That being said, it is reasonable to say that Mr. Tillerson will be Secretary of State for the long term in the Trump administration. This should put to rest all those naysayers who want to make Donald Trump look like he cannot be worked for.
As Written and Reported  By Naomi Lim for the Washignton Examiner:
Secretary of State Rex Tillerson said he's the only person who knows when he'll be resigning as chief diplomat, despite being plagued by rumors that he and President Trump's working relationship has disintegrated.
Trending: Kanye West: 'I Am Running for President of the United States'
"I'm here to serve my country. I committed to this president. My word is my bond. I ride for this brand. That's why I'm here. And nothing anybody else says is going to change that," he told CBS' "60 Minutes" in an interview that aired Sunday.
take our poll - story continues below
Should Congress Remove Biden from Office?
Completing this poll grants you access to Great American Republic updates free of charge. You may opt out at anytime. You also agree to this site's Privacy Policy and Terms of Use.
Tillerson didn't give speculation about tension between he and Trump "much thought," he continued, saying he and the president "typically will try to talk every day."
Tillerson shrugged off press coverage of the pair's public disagreements, including on whether to engage with North Korea diplomatically, just enforce sanctions on the hermit kingdom, or a combination of both approaches.
"Well, as I said, the president communicates in his own style, his own way, his own words. And from time to time I — I will ask him, 'Are you changing the policy? Because if we are, obviously I need to know, and everyone needs to know,'" he said.
"And — and to finish the thought, that has never happened. Every time I've talked to ….
THERE IS WAY MORE HERE KEEP READING:
Rex Tillerson: Only I know when I'm stepping down as secretary of state