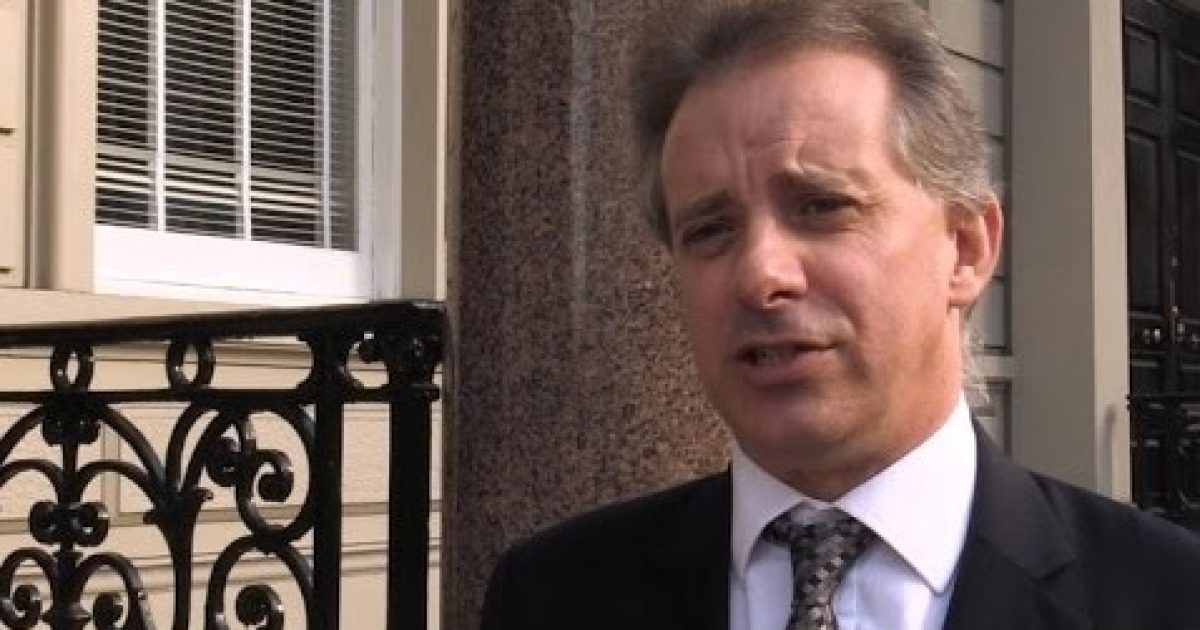 It has now been revealed that the author of the reports for the Russian Dossier, Christopher Steele, visited the State Department in October of 2016 to hold a briefing on the dossier. It is not clear who he was there to receive the brief. John Kerry was Secretary of State at that time. It is known that he was briefed, but it has never been said who briefed him. The House Permanent Select Committee on Intelligence has been investigating the dossier and what the State Department did or did not do with the dossier information. 
As Written and Reported By Chuck Ross for the Daily Caller:
Former British spy Christopher Steele visited the State Department in October 2016 and briefed officials there about his work on the infamous anti-Trump dossier, it was revealed on Wednesday.
"Based upon our review of the visitor logs at the State Department, Mr. Steele visited the State Department, briefing officials on the dossier in October 2016," Senate Select Committee on Intelligence Chairman Richard Burr said during a hearing held to review the U.S. government's response to Russian meddling in the 2016 election.
Steele's visit to Foggy Bottom in Washington, D.C., prior to the election has not been previously reported.
Burr revealed Steele's visit during an exchange with Victoria Nuland, who served as assistant secretary of state for European and Eurasian Affairs in former President Barack Obama's administration.
Nuland was the State Department official who in late-June 2016 signed off on a meeting between Steele and the FBI's legal attaché in Rome. Nuland was familiar with Steele's previous work on Russia- and Ukraine-related issues.
Steele began investigating President Donald Trump in June 2016 on behalf of Fusion GPS, an opposition research firm that was working for …..
KEEP READING THERE IS WAY MORE HERE:
Trending: Damning New Evidence "Appears"
REVEALED: Christopher Steele Visited State Department Shortly Before 2016 Election | The Daily Caller
take our poll - story continues below
Should Congress Remove Biden from Office?
Completing this poll grants you access to Great American Republic updates free of charge. You may opt out at anytime. You also agree to this site's Privacy Policy and Terms of Use.