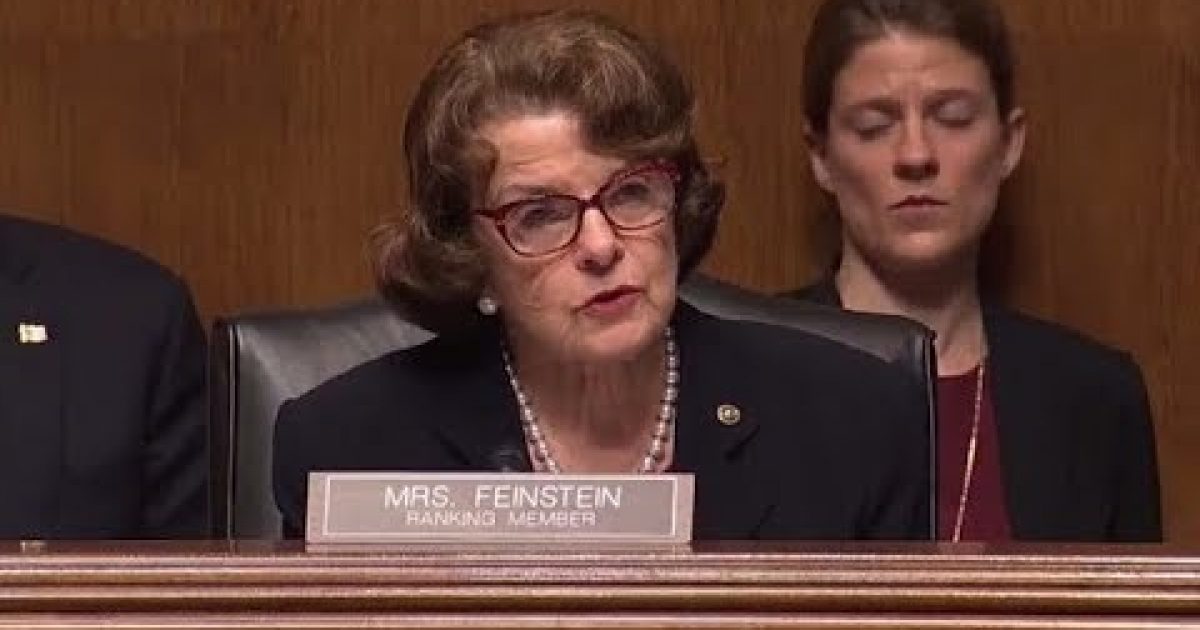 According to former Speaker of the House, Newt Gingrich, the Republicans are in a position to deal the Senate Democrats a severe blow in the mid-term elections. According to the Speaker, the Republicans only have to take advantage of the corner that the Democratic party has allowed their extreme left element to paint them into over immigration, ICE, and the border. Here is what Newt has to offer.
As Written and Reported By Newt Gingrich & Originally appeared on Fox News:
Republicans have the chance to secure a significant victory in the U.S. Senate this fall – largely because the Democrats' radical immigration positions could lead to their catastrophic downfall.
Trending: World Wide Web Founder Worried About the Growing Power Wielded by Google and Facebook
As more and more Democrats throw their support behind so-called sanctuary cities, abolishing U.S. Immigration and Customs Enforcement (ICE), and promoting open borders, more and more Americans are expressing their vehement opposition to these positions.
take our poll - story continues below
Should Congress Remove Biden from Office?
Completing this poll grants you access to Great American Republic updates free of charge. You may opt out at anytime. You also agree to this site's Privacy Policy and Terms of Use.
Most recently, in their fervor over the child detention issue, every Senate Democrat scrambled to co-sponsor Senator Dianne Feinstein's Keep Families Together Act (partly to rebuke the president and partly to appease the growing radical wing of the Democratic party) despite the bill proposing half-baked, open-border policies that very few Americans support.
Gabriel Malor wrote an eye-opening piece for The Federalist describing how devasting the Feinstein bill would truly be for our country it were passed. Malor notes that, "Every Senate Democrat has now signed on to cosponsor a bill written so carelessly that it does not distinguish between migrant children at the border and U.S. citizen children already within the United States. The bill further does not distinguish between federal officers handling the border crisis and federal law enforcement pursuing the ordinary course of their duties."
The bill would negatively impact virtually the entire United States because it sloppily defines its geographic scope as "at or near the port of entry or within 100 miles of the border." As Malor pointed out, "That's roughly two-thirds of the U.S. population. Even more live near ports of entry, including in places far from the border crisis, like Salt Lake City, Utah (nearly 700 miles from the nearest border crossing), Tulsa, Oklahoma (more than 600 miles from the nearest border crossing), and Nashville, Tennessee (nearly 600 miles from the nearest border crossing). All major U.S. metropolitan areas fall within either 100 miles of the border or are near a port of entry or both."
A recent Harvard-Harris Poll conducted by Mark Penn (who is not Republican) clearly shows that most Americans overwhelmingly disagree with the radical Democratic immigration agenda. To illustrate just how wide this gulf is, I've included the below chart that describes the percentage results of Penn's poll by…..
THERE IS WAY MORE HERE KEEP READING AT THE LINK BELOW:
The Democratic Senate Immigration Disaster | Gingrich Productions