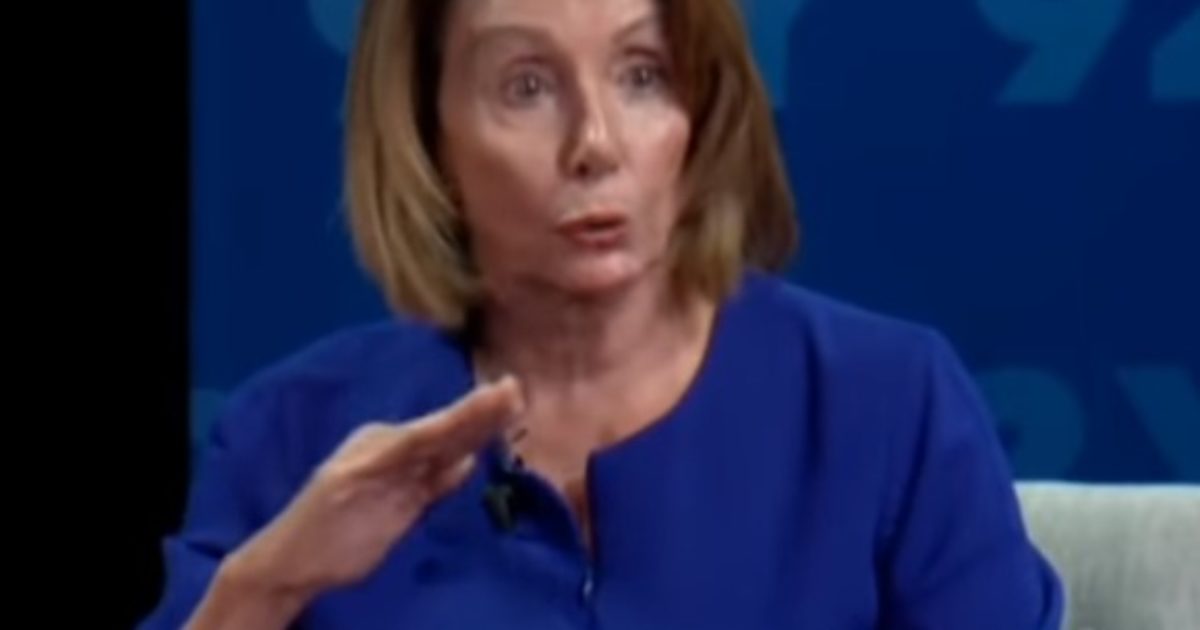 [VIDEO] House Minority Leader Nancy Pelosi was all over the map in an interview today and wound up using the phrase 'Collateral Damage' when talking about Democratic Party actions. That particular phrase is used a lot by the military to describe damage to things other than what was actually targeted. That phrase has a built-in violent connotation to it. You tie that in with suggestions of condoning violence against conservatives from other Democratic Party members and you have to wonder if this is another veiled threat. The Left seems more and more prone to violence since their loss of legislative powers. What do you think see meant?
As Written and Reported By Ryan Saavedra for the Daily Wire:
House Minority Leader Nancy Pelosi endorsed "collateral damage" against Americans who do not share the views of the Democratic Party during an interview over the weekend with left-wing New York Times columnist Paul Krugman.

Trending: Senator Swoops In to 'Protect' Rod Rosenstein

Pelosi made the remarks on Sunday in New York City at an event hosted by the 92nd Street Y where she spoke about the Democratic Party's agenda.

take our poll - story continues below

Do you think the 2nd Amendment will be destroyed by the Biden Administration?

Completing this poll grants you access to Great American Republic updates free of charge. You may opt out at anytime. You also agree to this site's Privacy Policy and Terms of Use.

"We have to have total clarity about what we do when it comes to everything — a woman's right to choose, gay marriage … whether it's about immigration, whether it's about gun safety, whether it's about climate …" Pelosi said. "I think that we owe the American people to be there for them, for their financial security, respecting the dignity and worth of every person in our country, and if there's some collateral damage for some others who do not share our view, well, so be it, but it shouldn't be our original purpose."
Pelosi's inflammatory language comes as political tensions across the U.S. have turned violent in recent months with much of the violence coming from the political…..
KEEP READING THERE IS WAY MORE AT THE LINK BELOW:
WATCH: Pelosi Endorses 'Collateral Damage' Against Conservatives | Daily Wire