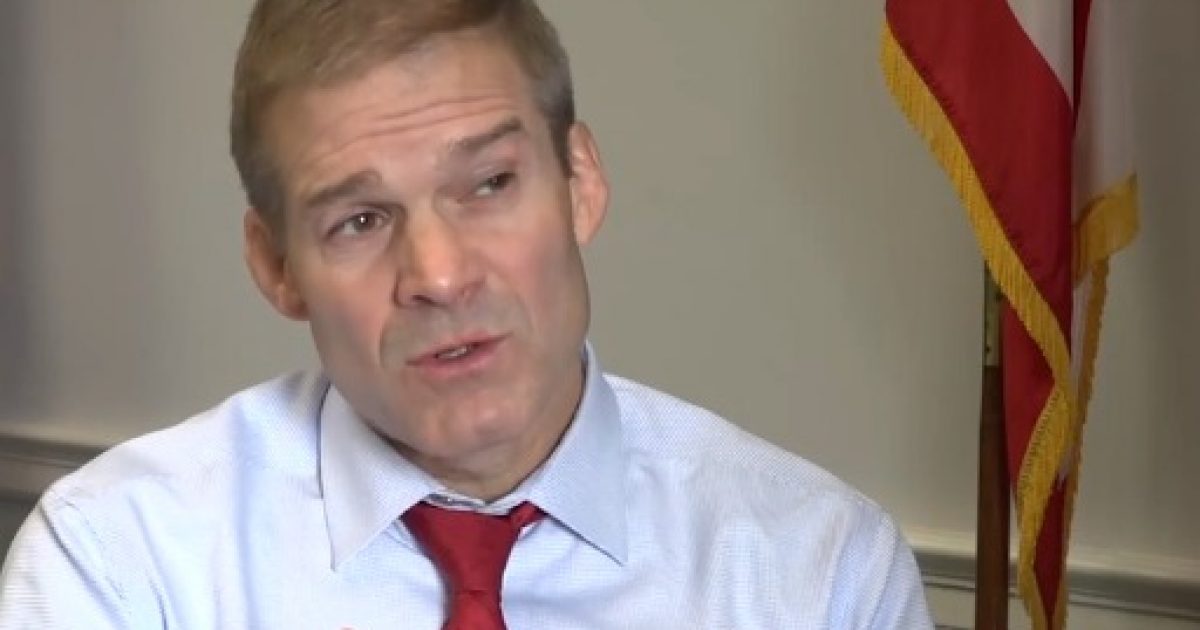 Representative Jim Jordan weighs in on the lack of leadership exhibited by AG Jeff Sessions and his Deputy Rod Rosenstein. The trust of his objections is about the dangers to the Constitution. This seems to be much bigger than Donald Trump at this point. This is about America. The rule of law. The abuse of power seems significant. The IG report will be so important. Most observers agree that the Mueller investigation is too far ranging. It appears to be a witch hunt to do away with President Donald Trump. The Fourth, Fifth, and Sixth Amendments are all in peril due to the actions of the Special Counsel. Do you agree with Mr. Jordan?
As Written and Reported By Christian Datoc for the Daily Caller:
Congressman Jim Jordan says Attorney General Jeff Sessions and Deputy Attorney General Rod Rosenstein should be "held accountable" for the leadership they have displayed at the Department of Justice, specifically as it relates to special counsel Robert Mueller's Russia investigation.
"I've been extremely disappointed," the Ohio Republican told The Daily Caller in an interview Tuesday. "They're keeping critical facts from us, like the conversation between Peter Strzok and Lisa Page where they talk about the relationship Strzok has with one of the FISA court judges, the same judge who by the way heard Michael Flynn's case and recused himself after Flynn pled guilty."
Jordan said when Congress finally does see requested documents, they're so heavily redacted, they cease to be informative for congressional oversight.
"That's important information and you're trying to hide it from us?" he continued. "We called for a second special counsel eight months ago" to probe potential wrongdoing committed by DOJ and FBI officials in procuring FISA warrants on members of the Trump campaign….
KEEP READING THERE IS WAY MORE HERE:
Jim Jordan: Sessions, Rosenstein Should Resign | The Daily Caller