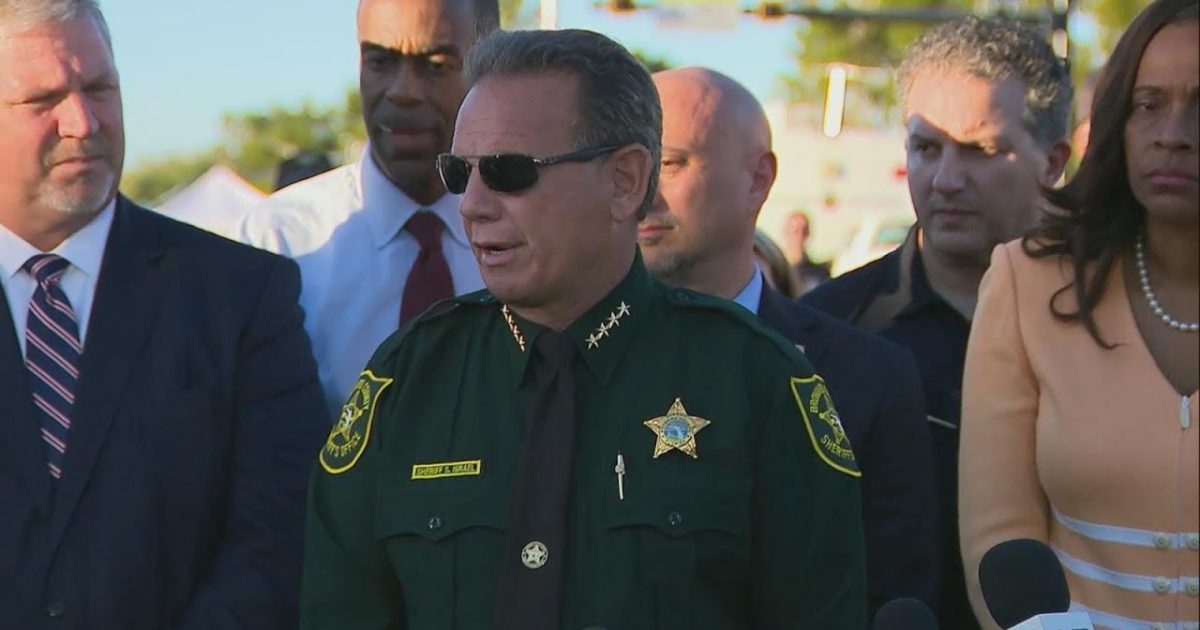 It has now been revealed that four Broward County Sheriff's deputies did not enter the Parkland, Florida high school when they arrived on the scene. This raises a lot of questions about what was keeping them from entering. The first accusations are along the line of condemning them for lack of courage. I find it doubtful that there would be that many cowards on any Sherrif's force. What was going on? Twitter is all buzzing over some agreements between the Sheriff and the school board on not criminalizing students. There was also the 30-minute delay in the video feed. This bears watching.
As Written and Reported By Diana Stancy Correll for the Washington Examiner:
A total of four Broward County Sheriff's deputies failed to enter Marjory Stoneman Douglas High School in Parkland, Fla., during last week's mass shooting, according to a new report.
Trending: CNN Panel Bashes Hillary Clinton?
On Friday, it was reported that Broward County Sheriff's Deputy Scot Peterson, who served as the armed school resource officer, did not enter the school as the shooting occurred.
take our poll - story continues below
Should Congress Remove Biden from Office?
Completing this poll grants you access to Great American Republic updates free of charge. You may opt out at anytime. You also agree to this site's Privacy Policy and Terms of Use.
But Peterson wasn't the only one — three other Broward County Sheriff's deputies also remained outside the school with their pistols drawn as they took cover behind their vehicles, CNN reports.
Additionally, the Coral Springs police officers who arrived at the school later were frustrated and surprised that the sheriff's deputies did not accompany them as they entered the school, sources told CNN.
It's uncertain if the shooter was present in the building once the Coral Springs police reached the school.
Broward County Sheriff Scott Israel on Thursday revealed video footage of Peterson that showed he did not enter the school upon arriving at the west side of the high school's freshman building, despite the fact he was armed….
KEEP READING THERE IS WAY MORE HERE:
Four Broward County Sheriff's deputies failed to enter Florida high school during shooting: Report