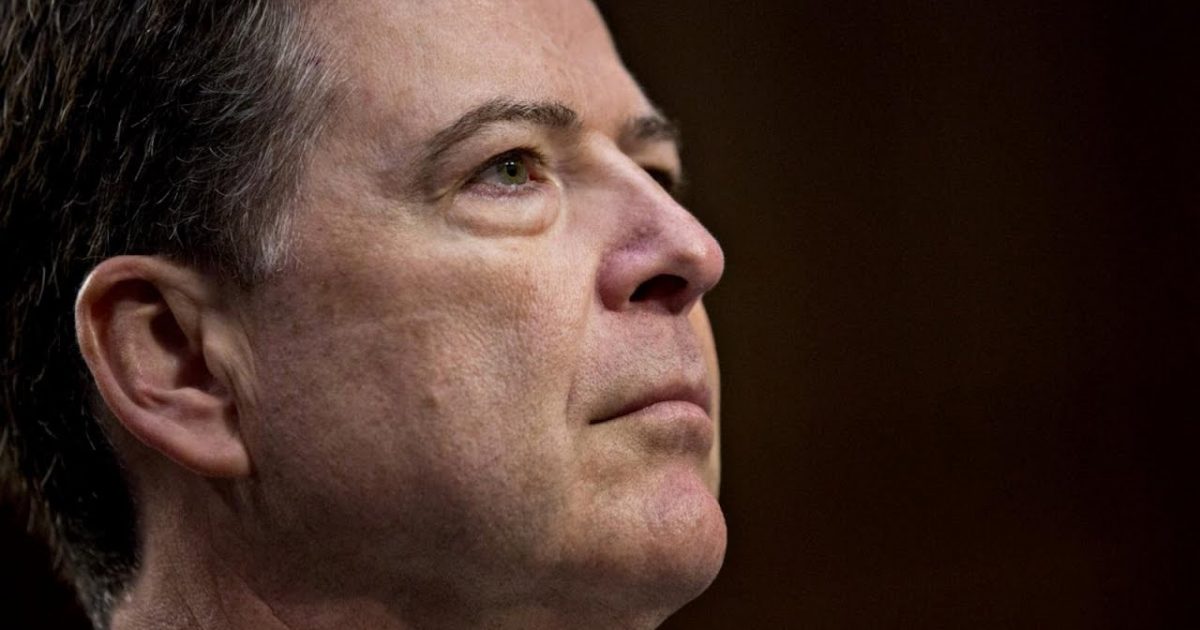 James Comey, former FBI Director,  misled Congress and the American people. Some of his misdirection (lies) came at times while he was under oath. He has been on a media blitz to sell his tell-all book and defend his reputation. He has been interviewed on many networks and served up many softball questions. He also appeared on FOX News with Breit Barr and those questions were not softball. The House Intelligence Committee just released their report and more issues have arisen than were answered. The interrogations are not over.  Here are 5 questions former FBI Director James Comey needs to answer:
As Written by Rep. Mark Meadows for the Washington Examiner:
James Comey has recently embarked on a media blitz to "tell his story" and sell his new book. Perhaps, instead of cashing in, it is time for the former FBI director to come before Congress and clarify some of his previous troubling comments that don't seem to square with the evidence.
Trending: World Wide Web Founder Worried About the Growing Power Wielded by Google and Facebook
Here are five questions Comey needs to answer:
take our poll - story continues below
Should Congress Remove Biden from Office?
Completing this poll grants you access to Great American Republic updates free of charge. You may opt out at anytime. You also agree to this site's Privacy Policy and Terms of Use.
Question 1: Did Comey and his FBI improperly coordinate with former Attorney General Loretta Lynch and the Department of Justice during the height of the Clinton email investigation?
On July 7, 2016, Comey testified under oath before Congress, following his public statement in which he recommended against referring Hillary Clinton for prosecution to the Department of Justice for her use of a private email server while she was secretary of state. Comey said the following:
I did not coordinate that (statement) with anyone. The White House, the Department of Justice, nobody outside the FBI family had any idea what I was about to say. I say that under oath. I stand by that. There was no coordination.
There is a growing body of evidence that Comey misled Congress with this claim…….
THERE IS EVEN MORE HERE KEEP READING:
https://www.washingtonexaminer.com/opinion/op-eds/mark-meadows-james-comey-probably-misled-congress-now-he-must-answer-these-5-questions