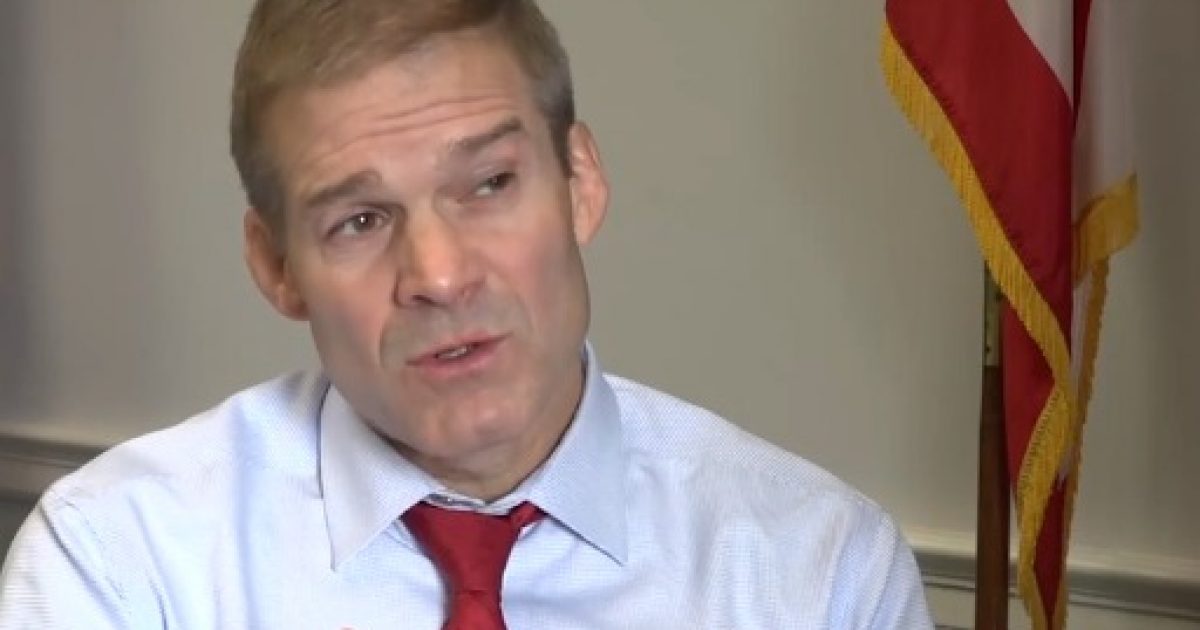 Representative Jim Jordan, a friend and ally of President Donald Trump, has expressed a desire to have Deputy Attorney General Rod Rosenstein testify before Congress. Representative Jordan is not on good talking terms with Mr. Rosenstein, having previously been at loggerheads with him over suppressed documentation dealing with the Russia collusion investigation. Now Mr. Jordan wants to know if Rod Rosenstein made remarks attributed to him from an Andrew McCabe leak. Supposedly, Mr. Rosenstien made an offer to wear a wire and record his next meeting with President Trump in order to prove the need to implement the 25th Amendment.
As Written and Reported by Kelly Cohen for the Washington Examiner:
Rep. Jim Jordan on Monday called on Deputy Attorney General Rod Rosenstein to appear on Capitol Hill to testify about his reported effort to undermine President Trump.

Trending: Even MORE Despicable Behavior Unearthed in Broward Sheriff's Office

"You can't have the head of the Justice Department (even if it's sarcasm) talking to subordinates about recording the Commander in Chief. He needs to answer our questions," said Jordan, R-Ohio.
Regardless of what happens to Mr. Rosenstein, he needs to appear in front of the Judiciary Committee.

take our poll - story continues below

Is Biden's Vaccine Mandate Unconstitutional?

Completing this poll grants you access to Great American Republic updates free of charge. You may opt out at anytime. You also agree to this site's Privacy Policy and Terms of Use.

You can't have the head of the Justice Department (even if it's sarcasm) talking to subordinates about recording the Commander in Chief. He needs to answer our questions.

— Rep. Jim Jordan (@Jim_Jordan) September 24, 2018
Never forget, the same guy who talked about recording the President

-Wrote memo for firing Comey
-Hired Mueller
-Signed Carter Page FISA renewal
-Threatened House Intel staff
-And kept docs from Congress

— Rep. Jim Jordan (@Jim_Jordan) September 24, 2018
Jordan's demand came after rumors surfaced on Monday that Rosenstein was on the verge of being fired, although it later became clear he was going to a routine…..
KEEP READING THERE IS EVEN MORE AT THE LINK BELOW:
Trump ally Jim Jordan calls on Rod Rosenstein to testify before Congress