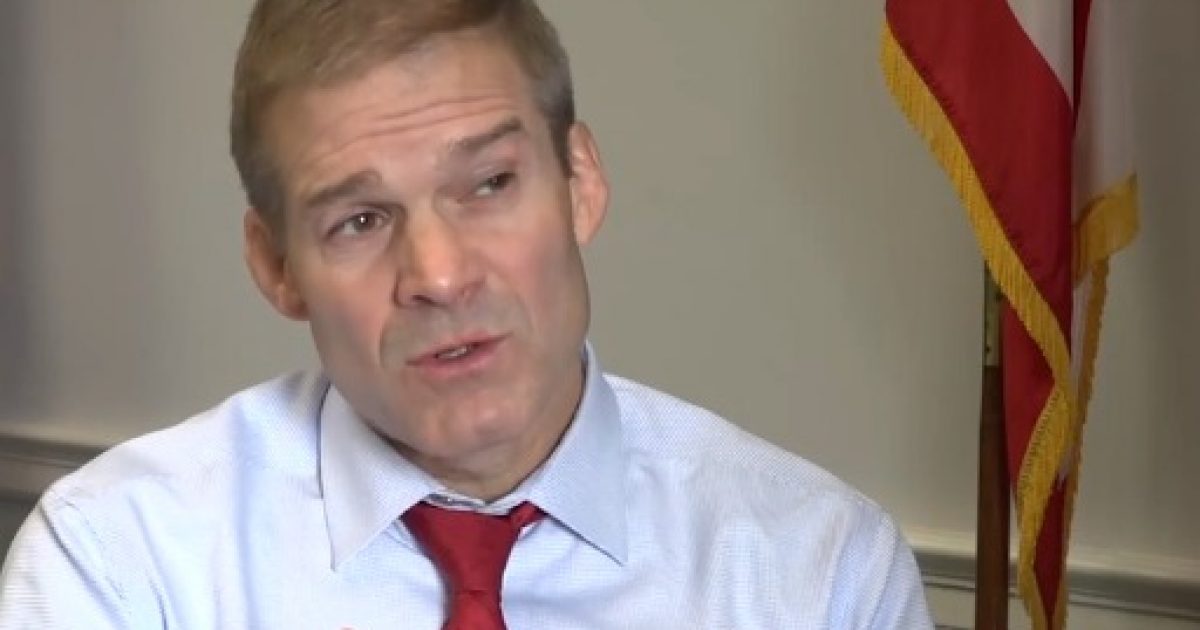 [VIDEO] Representative Jim Jordon was interviewed on The Daily Caller. Mr. Jordan is very concerned that the GOP leadership pay close attention to the message that the voters sent. He is fearful that the GOP may not deliver enough to save them in 2016.
The conversation then goes into the Trump-Russian dossier. Mr. Jordon connects the dots between the Obama administration, the Clinton campaign, and the FBI under James Comey and sees a terrible connection. He outlines in this video what he sees and what needs to be investigated. this is a must-watch interview.
As Written By Ginni Thomas for the Daily Caller:
Trending: There is one clear certainty about Tuesday's midterm elections (Video)
GOP Ohio Rep. Jim Jordan's message to Republican leadership and every member of Congress is simple: don't mess with the voters.
take our poll - story continues below
Completing this poll grants you access to Great American Republic updates free of charge. You may opt out at anytime. You also agree to this site's Privacy Policy and Terms of Use.
The dynamic conservative connects the dots of recent political shockwaves to warn those in the public square. From the uprising of the Tea Party movement in 2010, to Dave Brat defeating House Majority Whip Eric Cantor in a primary, to the formation of the Freedom Caucus as a new center of gravity in the House, to John Boehner's early dethroning, and then the 2016 upset by President Donald Trump, the American people have a message for elites in Washington.
"If that's not sending a message to the establishment in this town, I don't know what will," Jordan says in this exclusive interview. "Maybe we ought to do what the American people sent us here to do."
The Daily Caller News Foundation filmed Jordan Nov. 14 after he pressed Attorney General Jeff Sessions at a House Judiciary Committee hearing. He had written an op-ed calling on the AG to "do his job or step down," laying out questions involving special prosecutor Robert Mueller, former FBI Director James Comey, and Uranium One, among others needing answers.
WATCH THE VIDEO AT THE LINK BELOW
THERE IS WAY MORE HERE KEEP READING: