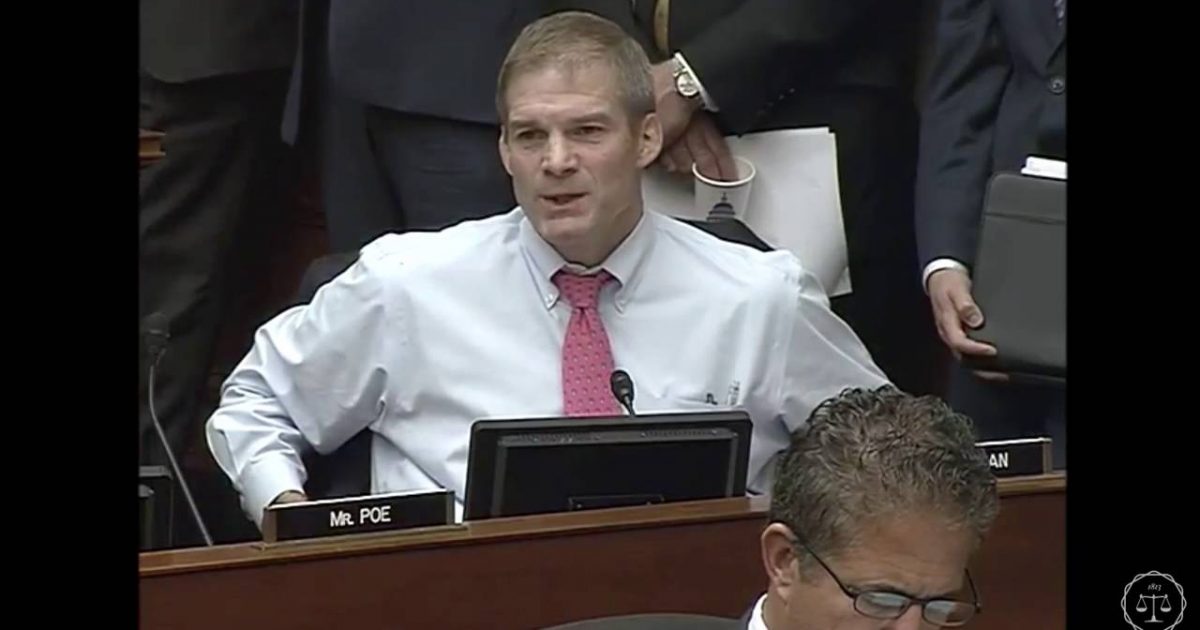 According to Republican Representative Jim Jordon, Bruce Ohr holds a lot of keys to the dossier conspiracy. He is not the only one thinking that way:
"I think he's a key guy that we just have to depose for questioning" ~Sara A. Carter.
Mr. Ohr served as an Associate Deputy Attorney General while the Steele dossier was being created and while the FISA court warrants were being sought. His wife, Nellie Ohr,  was closely associated with Fusion GPS founder Glenn Simpson. It also appears that Bruce Ohr served as a cutout connection between Christopher Steele and the FBI after they appeared to have dropped him.
Trending: Alarming Questions Raised About The Trump Dossier
As Written and Reported By Sara Carter:
take our poll - story continues below

Do you think Cubans are fighting for healthcare or freedom from Communism?

Completing this poll grants you access to Great American Republic updates free of charge. You may opt out at anytime. You also agree to this site's Privacy Policy and Terms of Use.

The montage of documents, emails, texts and phone records obtained by congressional oversight committees from twice-demoted Department of Justice Associate Attorney General Bruce Ohr reveal his close relationship with foreign spy, Christopher Steele. The information also reveals that the FBI used that same spy (even after they fired him) to continue to collect unverified information in an effort to obtain a warrant to spy on the Trump campaign.

According to Rep. Jim Jordan (R-OH), Ohr may hold the key to unraveling a good portion of "who was involved and what actually took place" in the FBI's Trump-Russia investigation.

Several congressional sources told SaraACarter.com that House Judiciary Committee Chairman Bob Goodlatte (R-VA) is preparing to depose Ohr, his wife Nellie Ohr and Glenn Simpson, the founder of the embattled research firm Fusion GPS. The judiciary committee is also planning to depose the former General Counsel for the FBI Jim Baker, who was demoted from his position for allegedly leaking sensitive information to the media. Lawmakers also plan to……
THERE IS WAY MORE HERE. KEEP READING AT THE LINK BELOW:
JORDAN: Bruce Ohr Holds Key to Many Answers in Trump-Russia Investigation – Sara A. Carter