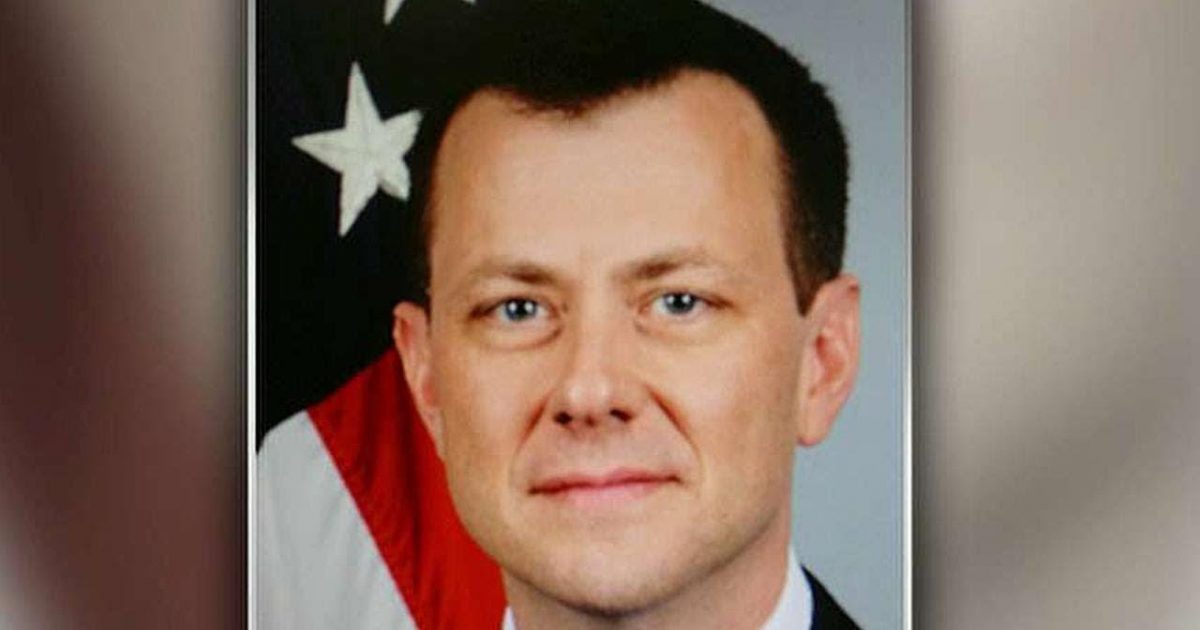 This will not be remembered as a good day for FBI Agent (former?) Peter Strzok. When you get escorted out of the FBI building (some call it a Perp Walk) and then have Congress demanding your testimony or else – Not a Good Day. Mr. Strzok is now notorious for the anti-Trump text messages he shared with former FBI attorney Lias Page. He is going to have a lot of explaining to do in front of Congressional committees. Oh, by the way, he must show up or be issued a subpoena. 
.@RepGoodlatte: "If [Peter Strzok is] going to appear voluntarily, his lawyer better contact us right away, because a subpoena is coming." #TheStory https://t.co/6uScz6ghTt pic.twitter.com/tm6Dcv7fnk

— Fox News (@FoxNews) June 19, 2018
Trending: Did Hillary Clinton just joke that all Blacks look alike? (Video)
As Written and Reported By Diana Stancy Correll for the Washington Examiner:
Peter Strzok, a top FBI agent who demonstrated anti-Trump bias, may yet get subpoenaed to appear before Congress, even though over the weekend he volunteered to go before Congress.
House Judiciary Committee Chairman Bob Goodlatte, R-Va., emphasized Tuesday evening that he is willing to work things out with Strzok, but warned that testimony needs to happen by next week.
"He has now indicated that he would come voluntarily, but he has not pinned himself down on when. So we are imminently going to issue a subpoena for him to appear next week," Goodlatte said during an interview on Fox News alongside House Oversight Chairman Trey Gowdy, R-S.C.
Noting that Strzok "has to understand he has to do it on our timetable, not his," Goodlatte concluded that the FBI agent's lawyer should reach out because "the subpoena is coming."
Goodlatte didn't make it clear, when asked, whether Strzok would be required to testify publicly, only saying that he's open to "working with him….
take our poll - story continues below
Should Congress Remove Biden from Office?
Completing this poll grants you access to Great American Republic updates free of charge. You may opt out at anytime. You also agree to this site's Privacy Policy and Terms of Use.
KEEP READING THERE IS EVEN MORE HERE:
Bob Goodlatte warns Peter Strzok to agree to testify next week because 'the subpoena is coming'