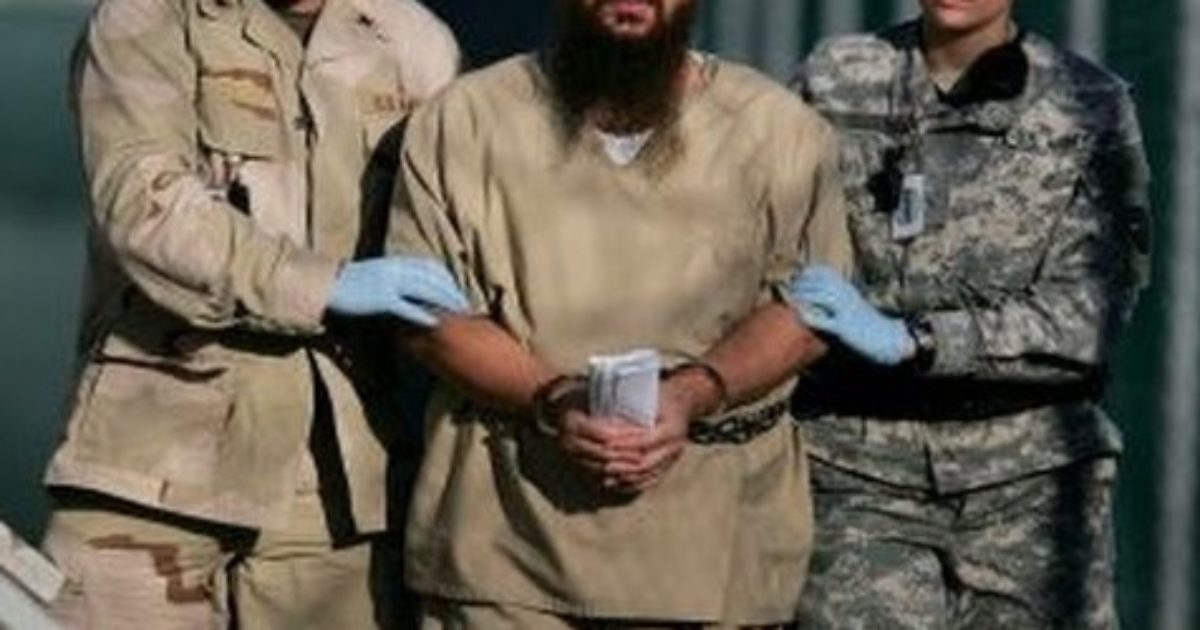 Do you remember when those 5 Guantanamo Bay detainees were traded for the release of Sgt. Bowe Bergdahl? Those 5 detainees were members of the Taliban who had been captured in action against the United States. It seems that they have not rejoined the fighting ranks but are not a part of the political arm of the Taliban. Is that a good thing or is that a bad thing? You read and you decide.
As Written and Reported By John Sexton for Hot Air:
The five Gitmo detainees released by President Obama in exchange for deserter Bowe Bergdahl have joined the Taliban's political office in Qatar, according to a Taliban spokesperson. Some observers think this might be a sign the Taliban is returning to old ways while others see it as a positive development for a possible peace deal. From the Associated Press:
Trending: Former Federal Prosecutor Says 'Rosenstein Deeply Involved in Effort to Try to Remove Trump From Office' (Video)

Five members of the Afghan Taliban who were freed from the U.S. military prison at Guantanamo Bay in exchange for captured American army Sgt. Bowe Bergdahl have joined the insurgent group's political office in Qatar, Taliban spokesman Zabihullah Mujahid said Tuesday.

take our poll - story continues below

Who would you vote for if the elections were held today?

Completing this poll grants you access to Great American Republic updates free of charge. You may opt out at anytime. You also agree to this site's Privacy Policy and Terms of Use.

They will now be among Taliban representatives negotiating for peace in Afghanistan, a sign some negotiators in Kabul say indicates the Taliban's desire for a peace pact.
If these 5 former bad guys are now a part of the peace process, what do they bring to the table? They were hardliners at one time. Will they continue that way or is something else at work here?
Others fear the five, all of whom were close to the insurgent group's founder and hard-line leader Mullah Mohammed Omar, bring with them the same ultra-conservative interpretation of Islam that characterized the group's five-year rule that ended in 2001 with the……
WAIT! THERE IS EVEN MORE. KEEP READING AT THE LINK BELOW:
5 Gitmo detainees traded for Bowe Bergdahl have joined the Taliban's political office