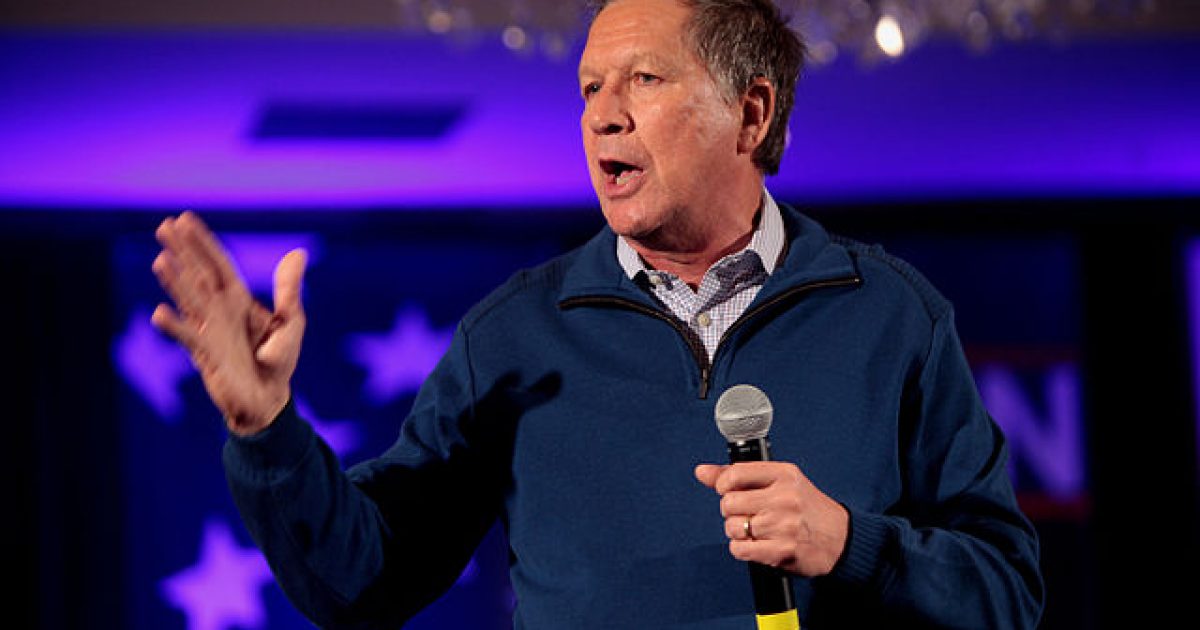 Just why is Ohio Governor John Kasich so against the actions of ICE Agents? Of course, the place of this interview and the person conducting the interview almost predict what the Governor would be saying. He seems to say that ICE Agents have no business enforcing Federal Law on immigration. He is obviously an open-borders kind of guy. How many illegal aliens should be allowed to remain in this country, Governor?  All of them is not too much for you to consider? What privileges should they be granted? How many votes will that gain you or lose for you?
As Written and Reported By John Binder for Breitbart:
Ohio Governor John Kasich says federal immigration officials following federal laws by deporting illegal aliens is "not my country."
Trending: Writer for the Daily Caller Comes Up With 4 Possible Candidates for the Anonymous NYT Op-Ed
In an interview with open borders activist and journalist Jorge Ramos, Kasich said Immigration and Customs Enforcement (ICE) agents were "dead wrong" for enforcing federal immigration laws by deporting illegal aliens back to their native countries.
take our poll - story continues below
Completing this poll grants you access to Great American Republic updates free of charge. You may opt out at anytime. You also agree to this site's Privacy Policy and Terms of Use.
Ramos asked Kasich if he believed the current 12 to 30 million illegal aliens currently residing in the United States should be allowed to stay in the country permanently. Kasich responded:
I don't think they should be citizens, but I think they should be able to be here, yes, and live in our country. But the idea that we would try to just go round them up… and look, these stories where these ICE agents are going into people's homes, to me, that's not my country. That's not the way that I think we should handle these things. I think it's dead wrong. [Emphasis added]
My podcast: John Kasich speaks to a different side of the Republican Party https://t.co/RxeRDwMvoQ via @Audioboom

— JORGE RAMOS (@jorgeramosnews) February 2, 2018
KEEP READING THERE IS WAY MORE HERE:
'That's Not My Country': John Kasich Calls ICE Agents 'Dead Wrong' for Enforcing Law – Breitbart