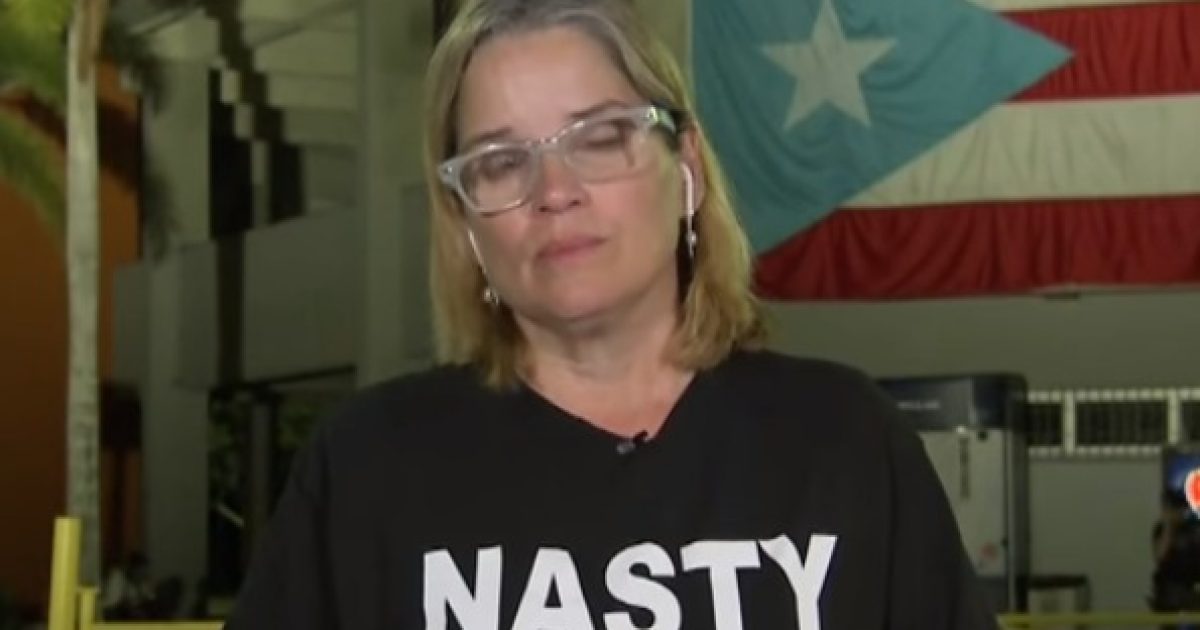 San Juan Mayor Carmen Yulín Cruz no longer can hold the moral high ground that the liberal media gave her over President Donald Trump. After hurricane Maria devastated Puerto Rico, Ms. Cruz gained notoriety for her harsh criticisms of President Trump and the relief aid that was sent. Now, she and her government are under a corruption investigation. Here is what is known. 
As Written and Reported By Cortney O'Brien for Townhall:
San Juan Mayor Carmen Yulín Cruz infamously picked a fight with President Trump in the aftermath of Hurricane Maria last year, the storm that devastated Puerto Rico. The official death toll was 64, but Gov. Ricardo Rossello suggested the actual number is higher. President Trump signed a $36.5 billion aid package for the nation. Some of the aid took awhile to get to its destination. Cruz took aim at the White House in those months, accusing the U.S. government of turning its back on them.
Some of her messages were indirect. She wore a "Nasty Woman" shirt on CNN, in reference to Trump's insult for Hillary Clinton during the 2016 presidential campaign. Others were not blatant, like when she said Trump "speaks out of both sides of his mouth."
"On the one hand, he says he wants to help Puerto Rico. On the other hand, he imposed a 20% income tax on every good and service that comes from Puerto Rico into the United States. On the one hand, he says we will be with you for the long run. And on the other hand, the [Food and Drug Administration] is trying to convince pharmaceutical companies to leave Puerto Rico," she told Amanpour.

"He says he cares and he came here and threw paper towels at us," she continued, referring to Trump's visit to the city of Guaynabo in….
KEEP READING THERE IS WAY MORE HERE:
Trending: World Wide Web Founder Worried About the Growing Power Wielded by Google and Facebook
San Juan Mayor Who Criticized Trump Now Being Investigated for Corruption – Cortney O'Brien
take our poll - story continues below
Should Congress Remove Biden from Office?
Completing this poll grants you access to Great American Republic updates free of charge. You may opt out at anytime. You also agree to this site's Privacy Policy and Terms of Use.