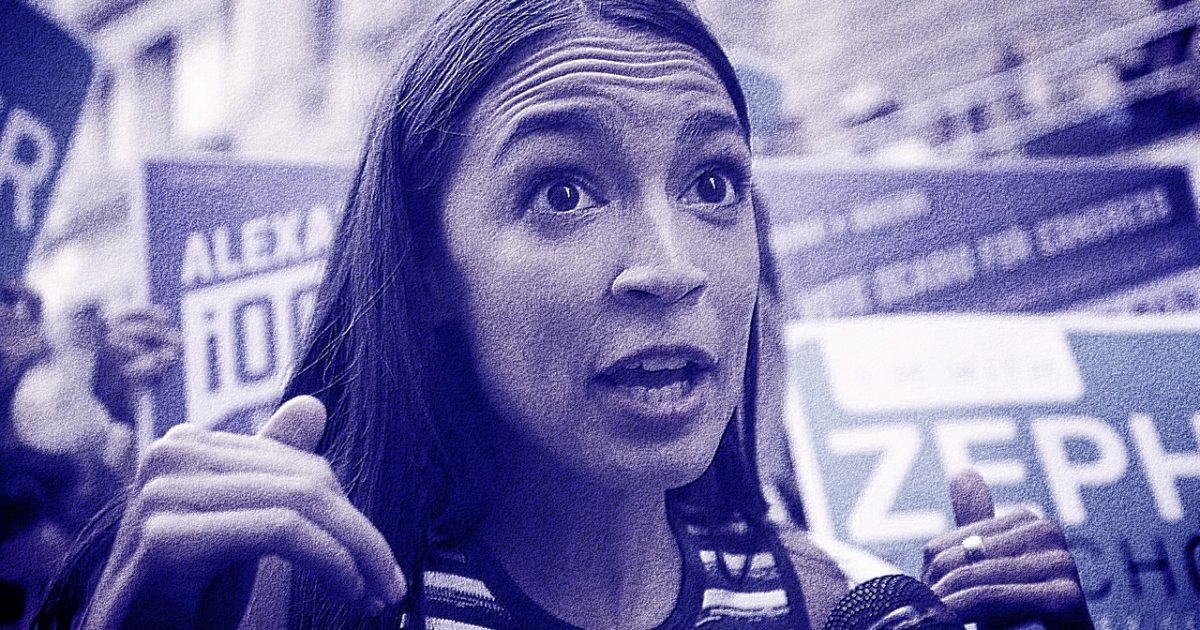 Alexandria Ocasio-Cortez is the Democratic Socialist that is now running for the New York State 14th District Congressional seat. So far, she has continually lowered the bar as a novice politician. Her many statements dispaly a keen lack of knowledge about many subjects. This latest comment about her campaign financing was quickly and easily disproved. Here is how it went down.
As Written and Reported By Chris Enloe for The Blaze:
Alexandria Ocasio-Cortez, the Democratic Socialist running for Congress, recently claimed she doesn't accept donations from corporations or private equity firms.
Trending: Damning New Evidence "Appears"
However, election filing documents suggest otherwise.
First, what did Ocasio-Cortez say?
take our poll - story continues below
Should Congress Remove Biden from Office?
Completing this poll grants you access to Great American Republic updates free of charge. You may opt out at anytime. You also agree to this site's Privacy Policy and Terms of Use.
During a recent, wide-ranging interview with "The Daily Show" host Trevor Noah, Ocasio-Cortez said she is unlike any politician — and one that will not waver once inside the halls of Congress — because she found victory in a major primary without the support of major Wall Street corporations and private equity firms.
"I think that what makes our campaign and my candidacy a little different is that I have taken a public pledge not to accept any corporate PAC money whatsoever," Ocasio-Cortez said to applause.
"I actually think I may be one of the only ones that actually got elected for the first time on that," she added. "Many folks got elected with some corporate money and then they swore it off after. But I think I'm one of the first to get elected right out of the gate without any corporate PAC money, which gives me a very large degree of independence."
Later in the interview, Ocasio-Cortez said "it comes back to money in politics" and who is "financing your campaign." She denounced private equity firms who finance political campaigns alleging it's "no coincidence they………
KEEP READING THERE IS EVEN MORE AT THE LINK DIRECTLY BELOW:
Ocasio-Cortez claims she doesn't accept money from corporations, Wall Street. But here's the truth. | TheBlaze