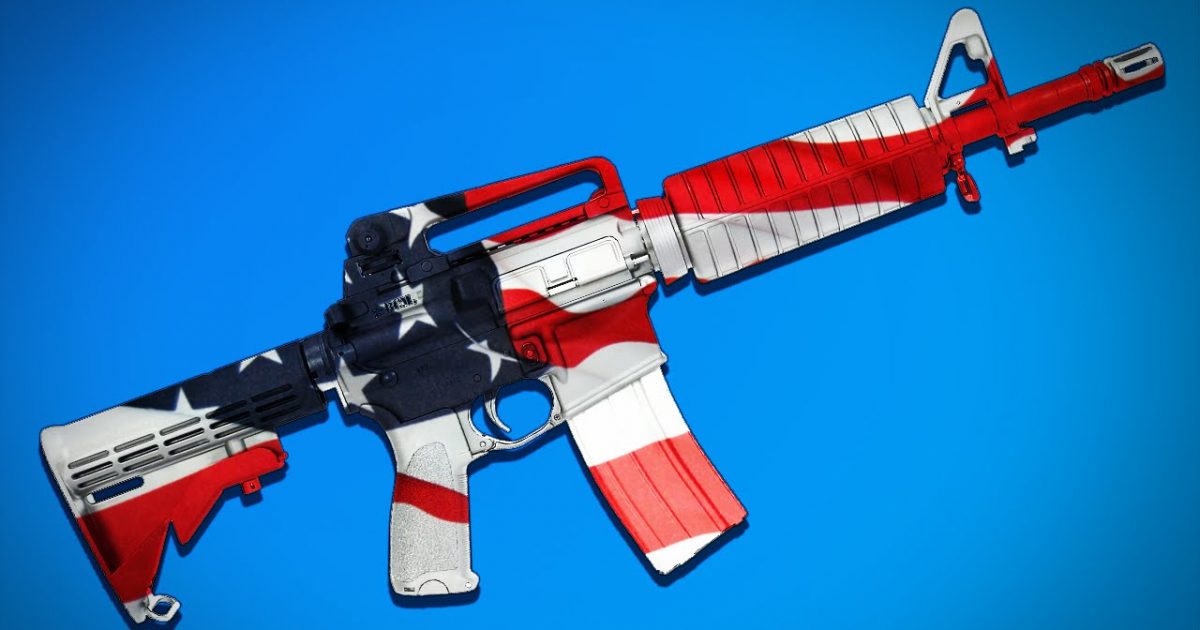 Well if this isn't left field… a Reagan appointed Federal Judge has decided that AR-15s are not, in fact, provided by our Second Amendment. And here I was thinking that the point of the Second Amendment was to give the citizens of this great nation a fighting chance should our government turn tyrannical or need to actually, honestly, be overthrown.
Maybe I missed a sentence?
As Written and Reported By Allahpundit for Hot Air:
Rights.
He's from Massachusetts. He's, er, also a Reagan appointee.
The ruling doesn't matter, though, in this sense. Someday there'll be another liberal majority on the Supreme Court and that majority will surely declare "assault weapons" outside the bounds of the Second Amendment, whatever happens legally between now and then. You could have a mountain of lower-court rulings holding that the right to bear arms includes assault weapons, you could have umpteen Supreme Court precedents affirming that fact.
The next liberal Court will flip over the table because gun rights is one of the litmus-test issues for which the justices will have been selected and appointed. It'll be a replay of the conservative movement to appoint anti-abortion justices in the name of overturning Roe, but unlike the right's picks, the left's won't choke when they get the opportunity.
In fact, never mind assault weapons: The entire line of cases beginning with Heller's assertion of an individual right to bear arms is going out the window as soon as liberals on the Court have the numbers.
Usually, it's the Supreme Court that acts as a last line of defense against Congress for the right wing. (That's how it was supposed to work with ObamaCare, anyway. Thanks, John Roberts!) In this case, it'll be Congress that's the last line of defense against the Court. An assault weapons ban will be constitutional — if Democrats can find the votes in Congress to pass one. No easy trick.
In the meantime, though, blue-state bans are constitutional, at least ….
Trending: Top Democrat goes all in to get Kavanaugh and Trump
THERE IS WAY MORE HERE KEEP READING:
take our poll - story continues below
Should Congress Remove Biden from Office?
Completing this poll grants you access to Great American Republic updates free of charge. You may opt out at anytime. You also agree to this site's Privacy Policy and Terms of Use.