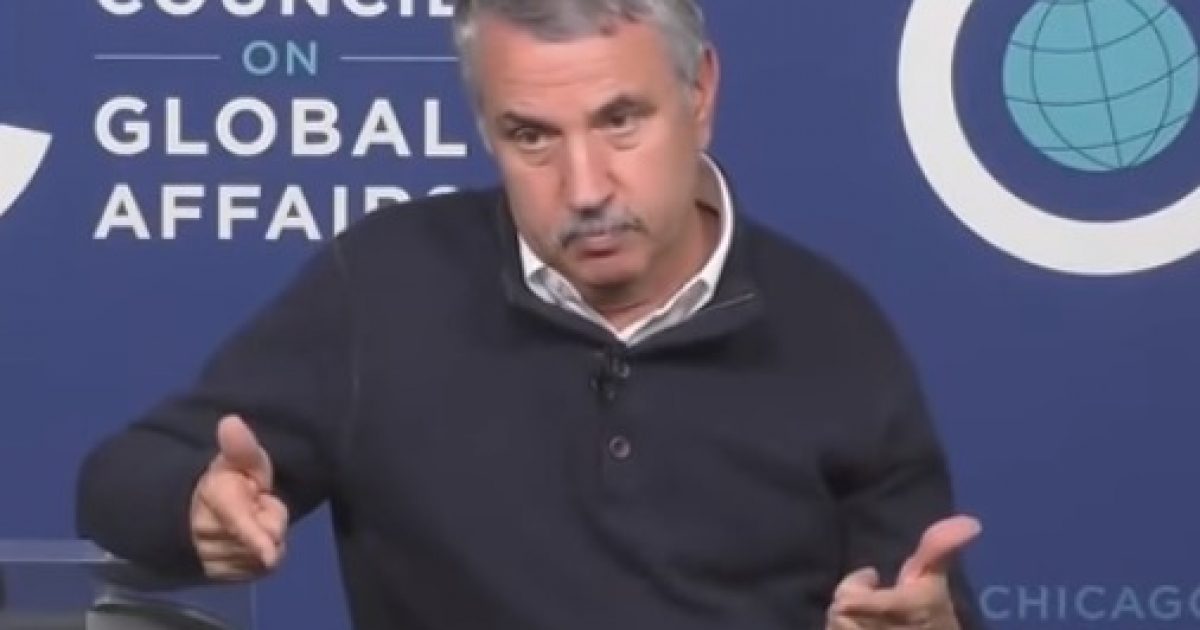 Thomas Friedman, a columnist for the New York Times is looking for a strategy to 'Hurt' President Trump with his Republican base. This liberal 'journalist' wants the mainstream media to gang up on the President in a steady stream of negative coverage. Maybe he has not been paying attention, but the negative coverage for President Trump is somewhere up in the 90 percentile range the last time I looked. Just how much more negative does Mr. Friedman thin that the Democrats' media minions can go? Anyway, here is what he proposed. Be warned.
As Written and Reported By Eddie Scarry for the Washington Examiner:
Liberal New York Times columnist Thomas Friedman said the news media should work together and saturate the public with negative coverage of President Trump in order to erode his popularity among Republican voters.
Trending: Even MORE Despicable Behavior Unearthed in Broward Sheriff's Office
Friedman said in an op-ed published Wednesday afternoon that if the media emphasize Trump's personality instead of news about the strong economy, it may discourage enough GOP voters from continuing to support the president and benefit Democrats.
take our poll - story continues below
Is Biden's Vaccine Mandate Unconstitutional?
Completing this poll grants you access to Great American Republic updates free of charge. You may opt out at anytime. You also agree to this site's Privacy Policy and Terms of Use.
"Some healthy soul searching is taking place in newsrooms across the country these days over whether the mainstream media should be covering President Trump's every tweet and rally," Friedman wrote. "My answer: Absolutely! It's the right thing for us to do professionally, and, as last night's election results indicated, it's the right thing to do politically if you want to see a check on Donald Trump's power."
"No question that the press should not allow itself to be props at Trump's rallies, and that can be dealt with by using a single pool camera that feeds all the networks, or reporters just sitting among the rally attendees, not in a special pen……
WAIT! THERE IS EVEN MORE. KEEP READING AT THE LINK BELOW:
Thomas Friedman: Media should work together to hurt Trump