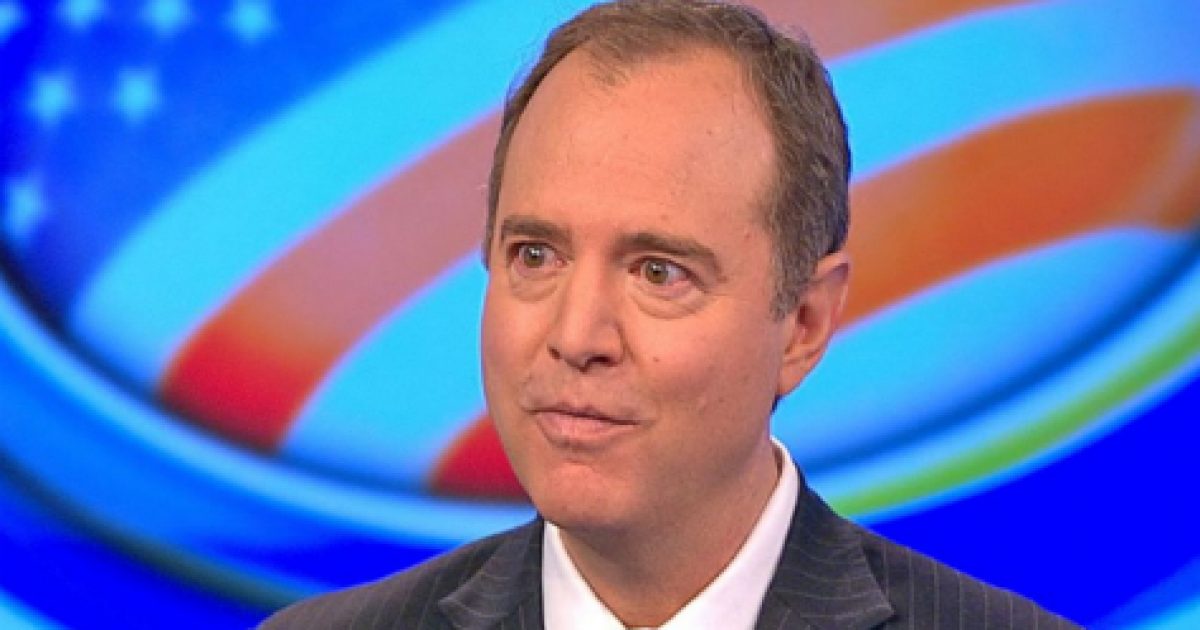 When this Representative loses it you can literally say that The Schiff Hit the Fan. This tongue-in-cheek write up of Rep. Adam Schiff, D-California and his appearance on CNN on Saturday. In the interview, the Representative makes some elaborate negative claims against the FISA memo which he opposes being released.
As Written and Reported By Daniel John Sobiesky for the American Thinker:
Let me get this straight. Sen. Dianne Feinstein gets to release the testimony of Fusion GPS founder Glenn Simpson due to a head cold but it takes a vote of the House Intelligence Committee and presidential approval to release the memo detailing the FBI and DOJ collusion to overthrow the President of the United States. I have a suggestion — vote to release the memo, send a copy to President Trump and have him read it during the State of the Union.
Trending: George Papadopoulos suspects he was targeted in a sting operation and wants Congress to investigate
Isn't this supposed to be the government of the people, by the people, and for the people? So why are the people kept in the dark about the attempted overthrow of their government? Our representatives can see the memo but the people they represent can't? Will someone please catch a cold and release the memo?
take our poll - story continues below
Completing this poll grants you access to Great American Republic updates free of charge. You may opt out at anytime. You also agree to this site's Privacy Policy and Terms of Use.
Rep. Adam Schiff, D-California, who has a mind so closed it would take the jaws of life to open, is a typical patronizing progressive who thinks the peasants are too stupid to read and understand the memo. He's afraid the bitter clingers and deplorable would grab their pitchforks and torches and storm the castle if they knew how their democracy was being subverted:
Rep. Adam Schiff (D-CA) joined CNN Saturday to discuss the explosive FISA memo. Asked why he is fighting to keep the report under wraps, the California Democrat said he doubts the American people will understand its contents….
Partial transcript provided by Grabien……
KEEP READING THERE IS WAY MORE HERE: Schiff Hits the Fan